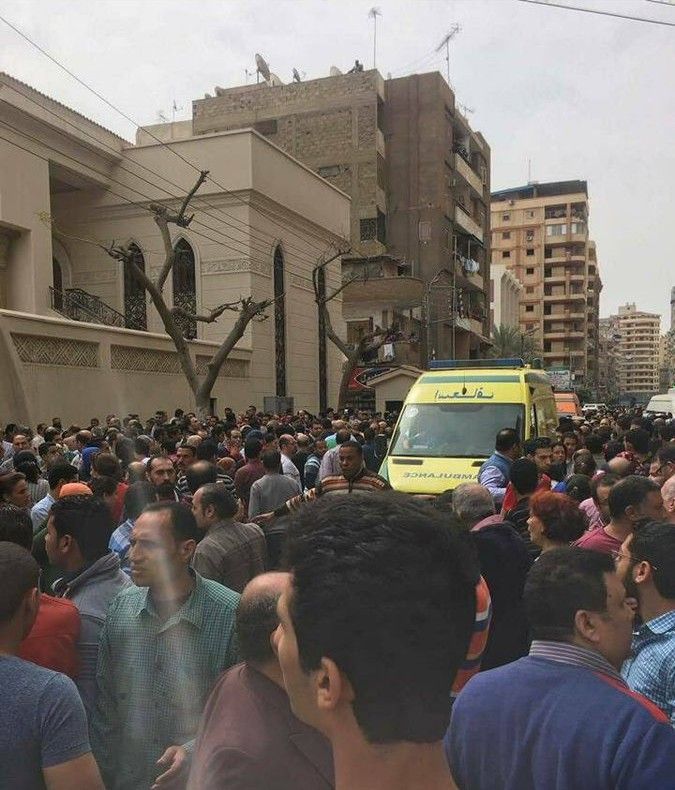 twitter.com/denizcansaygi
The blast struck as Egypt's Coptic Christian community marked Palm Sunday, Al Arabiya reports.
There was no immediate claim of responsibility and the cause of the blast was not yet known.
Coptic Christians make up about 10% of Egypt's population of 85 million. They have largely coexisted peacefully with the majority-Muslim public for centuries.
Read alsoBBC: Lorry rams people in StockholmLast December, 25 people were killed and 49 wounded in an explosion that targeted the Cathedral of Saint Mark in the Abbasia district in Cairo - the city's largest Coptic cathedral.