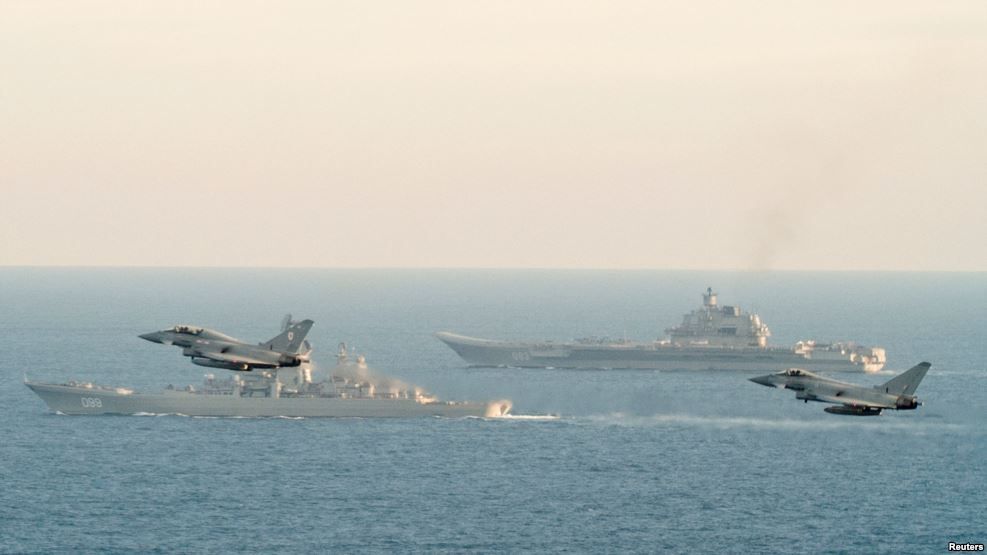 REUTERS
"We're seeing activity that we didn't even see when it was the Soviet Union. It's precedential activity," Navy Admiral Michelle Howard, who heads NATO's Allied Joint Force Command in Naples and commands U.S. naval forces in Europe and Africa, told Reuters.
Howard cited a wide range of activities, including Russia's deployment of its Admiral Kuznetsov aircraft carrier to the Mediterranean, increased patrols in the north Atlantic and Arctic region, significant out-of-area submarine deployments, and submarine movement in the Black Sea.
Read alsoRussia's cruise missile-armed frigate heading for Syria's Tartus — media"They're a global navy, I understand that. But the activity in this theater has substantially moved up in the last couple of years," Howard said.
She said there was a danger that members of the NATO alliance would focus on the area of interest closest to them, while losing sight of Russian activities in other areas.
"When ... you think about what happens when they move forces around, you look at the alliance and they end up splitting and distracting the view of the alliance," she said.
Read alsoBritish, French jets scrambled to intercept two Russian nuclear bombers – mediaHoward's comments came amid a sharp escalation in tensions between Russia and the United States after Washington launched 59 cruise missiles against an air base in Syria in retaliation for a deadly toxic gas attack that killed scores of people.
Howard said the Russian naval maneuvers had been matched by increased persistent cyber attacks by Moscow, and a steady number of unprofessional "fly bys" by Russian aircraft of U.S. and other allied vessels at sea.