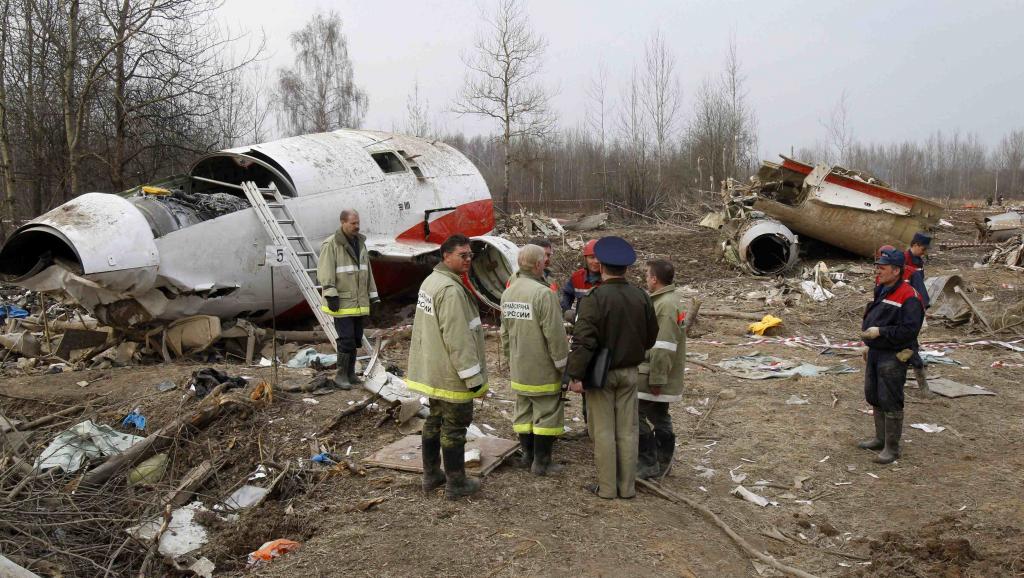 REUTERS
Speaking to the public TVP broadcaster on Monday, Waclaw Berczynski, who heads a new commission tasked to probe the factors which led to the crash, said that evidence showed that the plane had fallen apart while still in the air, Radio Poland reported.
The statement suggests that the plane was brought down by factors other than human error, as previously concluded.
The Tupolev plane carrying President Lech Kaczynski and 95 others crashed as it approaching the runway of the Smolensk military airport on April 10, 2010.
Berczynski said the commission had "very carefully" analyzed the recordings of the conversation between the control tower and the pilots in the minutes before the crash.
Read alsoPoland accuses Russian air traffic controllers over Smolensk air crash – ReutersHe added that investigations at the site found debris "tens of meters" ahead of the site of the crash.
"The plane began to fall apart in the air and began to lose parts which fell to the ground before the birch tree [which] had no impact on the crash," Berczynski said.
Read alsoPolish lawyer charged with spying for Russia convicted to 4 years in prisonTheories in the weeks following the crash suggested that on its approach to the runway, the plane's wings clipped a birch tree, causing the crash.
Berczynski said that the current commission does not yet know the exact reason for the crash.
A Russian report placed all the blame on the Poles.
Despite several requests from Warsaw, Russia has refused to return the wreckage back to Poland.