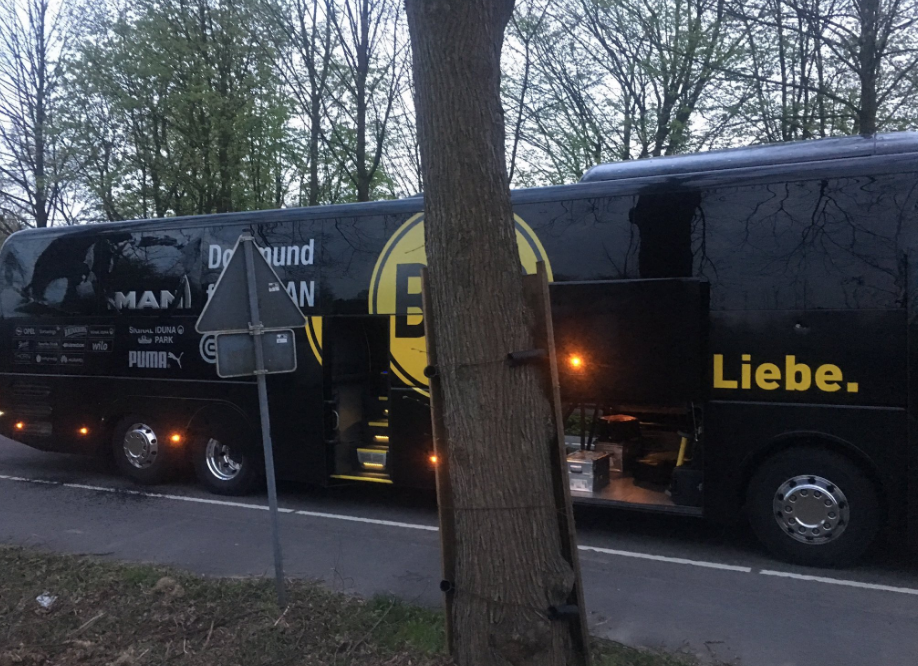 Photo from @TransferRelated
Player Marc Bartra was injured and was taken to hospital, the club said, but is not believed to be seriously hurt, the BBC reported.
The team tweeted (in German) that the other players were safe and there was no danger in or around the stadium.
The first-leg match was postponed and will now be played on Wednesday at 18:45 local time (16:45 GMT).
Read alsoBomb in St. Petersburg subway: updatesPictures from the scene showed the bus's windows broken in the blasts.
The Dortmund twitter page confirmed that Bartra had been taken to hospital, and wished him a speedy recovery.