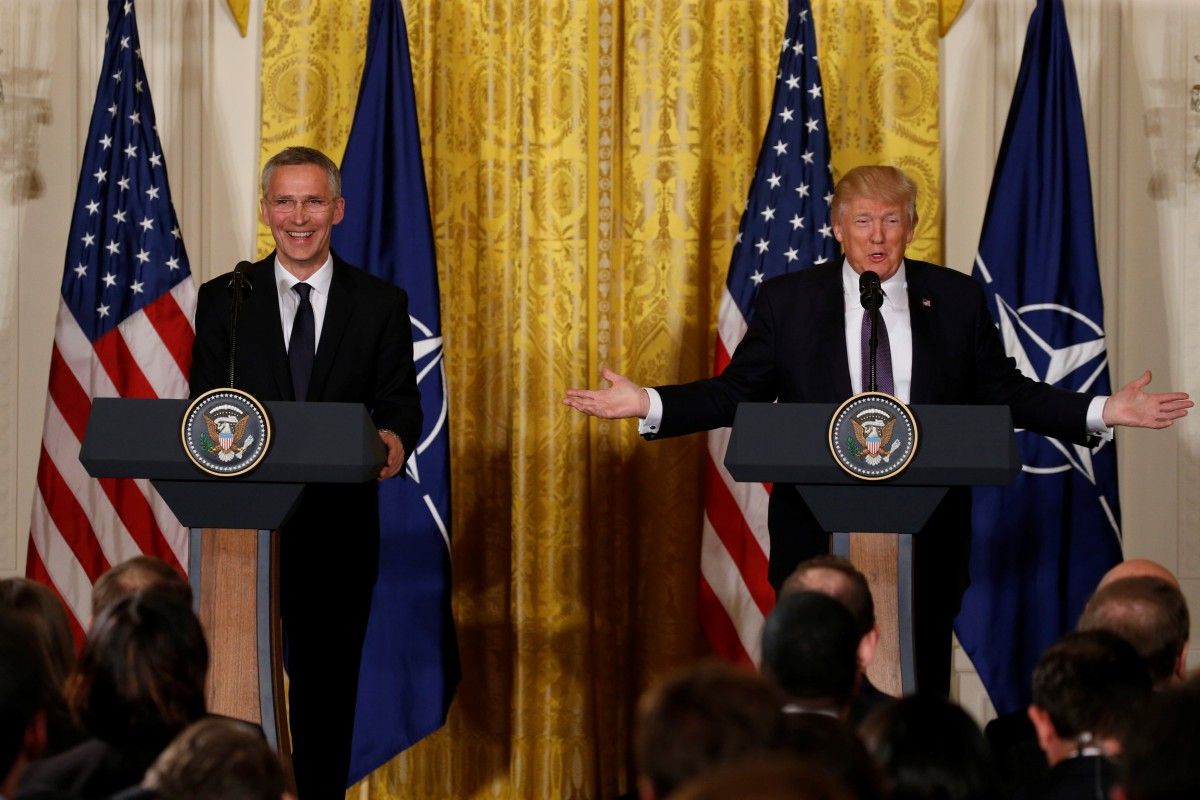 REUTERS
Stopping just short of accusing Russia of complicity with the sarin gas attack against civilians April 4, Trump said it's "certainly possible" that Russia had advance knowledge of the use of chemical weapons by its ally. "I like to think they didn't know. But they could have. They were there," he said, USA Today reported.
Trump said he had no regrets about the decision to launch 59 Tomahawk missiles at a Syrian air base two days later, saying Syrian leader Bashar Assad left him no choice by gassing innocent children.
Read alsoEscalating U.S. role in Syria, Trump orders strikes on Assad airbase – Reuters"When you get into the gases, especially that form, it's vicious and violent," he said. "Young children dying, babies dying, fathers holding children in their arms that were dead, dead children.
"That's a butcher. That's a butcher. So, I felt we had to do something about it. I have absolutely no doubt we did the right thing. And it was very, very successfully done, as you well know," he said.
Trump's comments on the state of U.S.-Russian relations — which echoed a similar assessment made by Secretary of State Rex Tillerson hours earlier in Moscow — came Wednesday after a meeting with NATO Secretary-General Jens Stoltenberg at the White House.
Read alsoCNN: Putin meets with Tillerson in Russia as Syria rift deepensBut Trump did not seem to change in his assessment of Russian President Vladimir Putin, who Trump has spoken of admiringly in the past, USA Today wrote.
"Putin is the leader of Russia. Russia is a strong country. We're a very, very strong country. We're going to see how that all works out," Trump said. "It'd be a fantastic thing if we got along with Putin and if we got along with Russia, and that could happen, and it may not happen; it may be just the opposite."