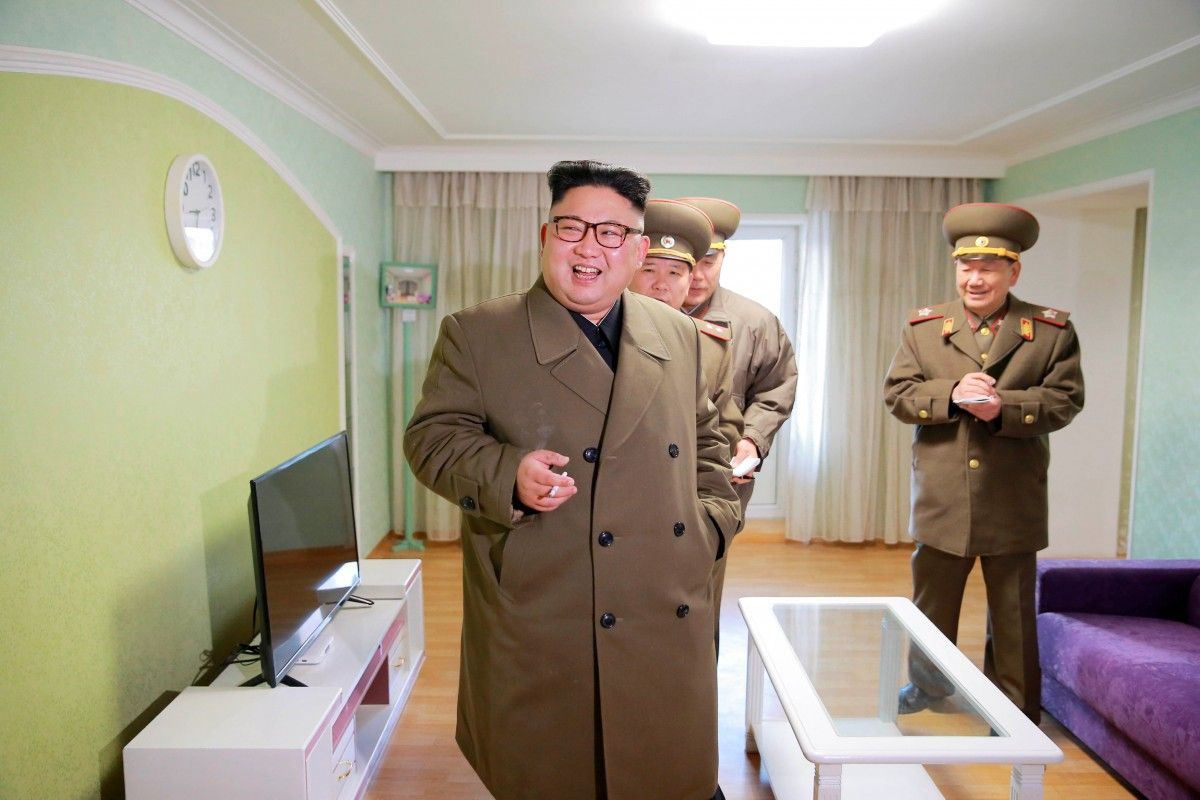 REUTERS
U.S. officials said Friday the president's advisers weighed a range of ideas for how to get North Korea to abandon its nuclear program, including military options and trying to overthrow the isolated communist dictatorship's leadership, The AP reported.
At the other end of the spectrum, they looked at the notion of accepting North Korea as a nuclear state.
In the end, however, they settled on a policy that appears to represent continuity.
The administration's emphasis, the officials said, will be on increasing pressure on Pyongyang with the help of China, North Korea's dominant trade partner. The officials weren't authorized to speak publicly on the results of the policy review and requested anonymity.
The new strategy will be deployed at a time of escalating tensions on the Korean Peninsula. U.S., South Korean and other officials are closely monitoring the North amid indications it could conduct another missile test or nuclear explosion to coincide with an important national anniversary this weekend.
Pyongyang has undertaken five nuclear tests since 2006.
An influential Washington think tank estimated Friday that North Korea could already have up to 30 bombs.
The officials are hopeful China and Russia would agree to tighter UN sanctions on North Korea if it conducts another nuclear test. They pointed to a recent editorial in a state-run Chinese newspaper advocating tighter restrictions on selling oil to North Korea.
Trump, who last week acted unilaterally in ordering a cruise missile strike on Syria, has been using America's military might to send a message to Kim. An aircraft carrier, the USS Carl Vinson, is heading to waters off Korea in a show of force. Trump has repeatedly issued ambiguous threats that if Beijing isn't willing to do more to squeeze the North, the U.S. might take the matter into its own hands.
But a U.S. military official, who requested anonymity to discuss planning, said the U.S. doesn't intend to use military force against North Korea in response to either a nuclear test or a missile launch. The official said plans could change in the unlikely event a North Korean missile targets South Korea, Japan or U.S. territory.
In an interview Friday with The Associated Press, North Korea's Vice Minister Han Song Ryol said President Donald Trump's tough tweets toward Pyongyang were adding to a "vicious cycle" of tensions. Han said if the U.S. shows any sign of "reckless" military aggression, Pyongyang is ready to launch a pre-emptive strike of its own.