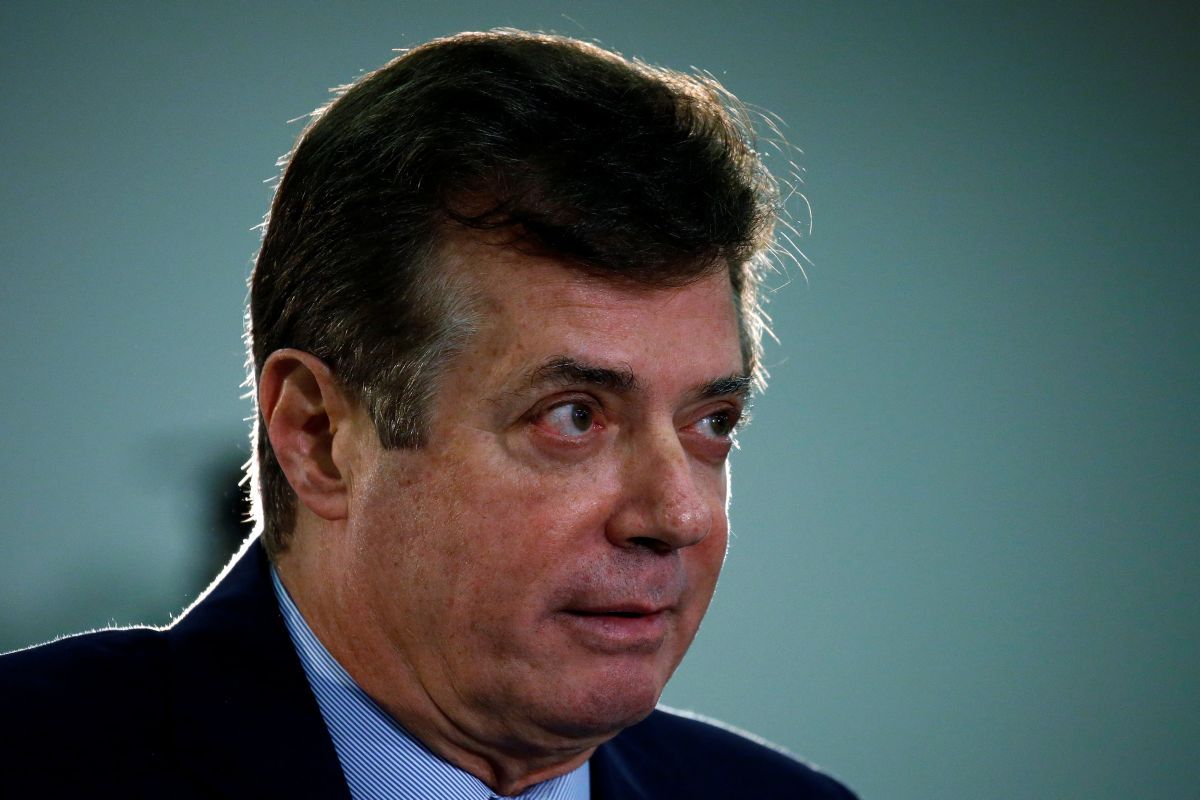 REUTERS
Mr Manafort ran Mr Trump's campaign for several months until he was replaced by Steve Bannon and Kellyanne Conway. He has come under scrutiny because of his Russia-related work, which included helping Viktor Yanukovych, the former pro-Kremlin president of Ukraine, the Financial Times wrote.
Mr Manafort met Yan Jiehe, the billionaire founder of Pacific Construction Group, in Shanghai last Tuesday. Ahead of the meeting, Mr Yan told the Financial Times that Mr Manafort — who has represented leaders from the Philippines to Angola to Ukraine — would help him navigate what is expected to eventually be a U.S. infrastructure boom.
Speaking in a conference room decorated with Chinese classical paintings and overlooking Shanghai's financial district, Mr Yan pointed to a U.S. map, as he outlined his ambition to win infrastructure deals in the world's largest economy. "The map that we've hung up here is for Trump's special envoy, Paul," Mr Yan said.
Mr Manafort referred an email seeking comment to his spokesman, Jason Maloni, who initially denied that the trip had been for business. He later said Mr Manafort had been in China on business, but rejected any suggestions that his client was talking about infrastructure deals.
"The Pacific Construction Group was an impromptu meeting added to Mr Manafort's schedule at their request because the Chinese are interested in US infrastructure," said Mr Maloni. "However, his work does not involve any current or future infrastructure projects or contracts in the United States. As he has said before, he is not engaged in government affairs or lobbying for corporations, governments or individuals."
Mr Yan could not be reached for comment after the meeting. But another person familiar with the discussions said they "went smoothly" and that, after the meeting, Mr Manafort was taken on a riverboat tour of the river Huangpu, which runs through the Chinese commercial capital.
The person said, "Paul came seeking co-operation for concrete projects", and would be returning to China within a month for further talks.
Mr Maloni said in response: "Paul was surprised that you seemed to have a more precise idea than he does about his own travel plans."
Pacific Construction is China's largest privately owned conglomerate by revenue and ranked 156 on the global Fortune 500 last year. Mr Yan and his family were sixth on the Hurun China Rich List in 2016 with wealth of $14.9bn. He serves as chief adviser, after handing control of the company to his son in 2011.
"I will not seek out Trump. He will seek me out. In the entire world, I am definitely the most ideal privately owned unit to invest in construction. In the whole world, there's not another company equal to Pacific Construction," said Mr Yan.
Mr Yan said Chinese construction workers were "the highest quality in the world" but argued that only his company had a chance of winning projects in the US because it was privately held. "America won't welcome a state-owned [construction contractor]. It needs to be a private enterprise," said Mr Yan.
Pacific Construction is noteworthy for having succeeded in a business that is otherwise dominated by state-owned enterprises. Communist party mouthpiece People's Daily labelled Mr Yan "China's number 1 wild man" for his outspoken criticism of Mao Zedong.