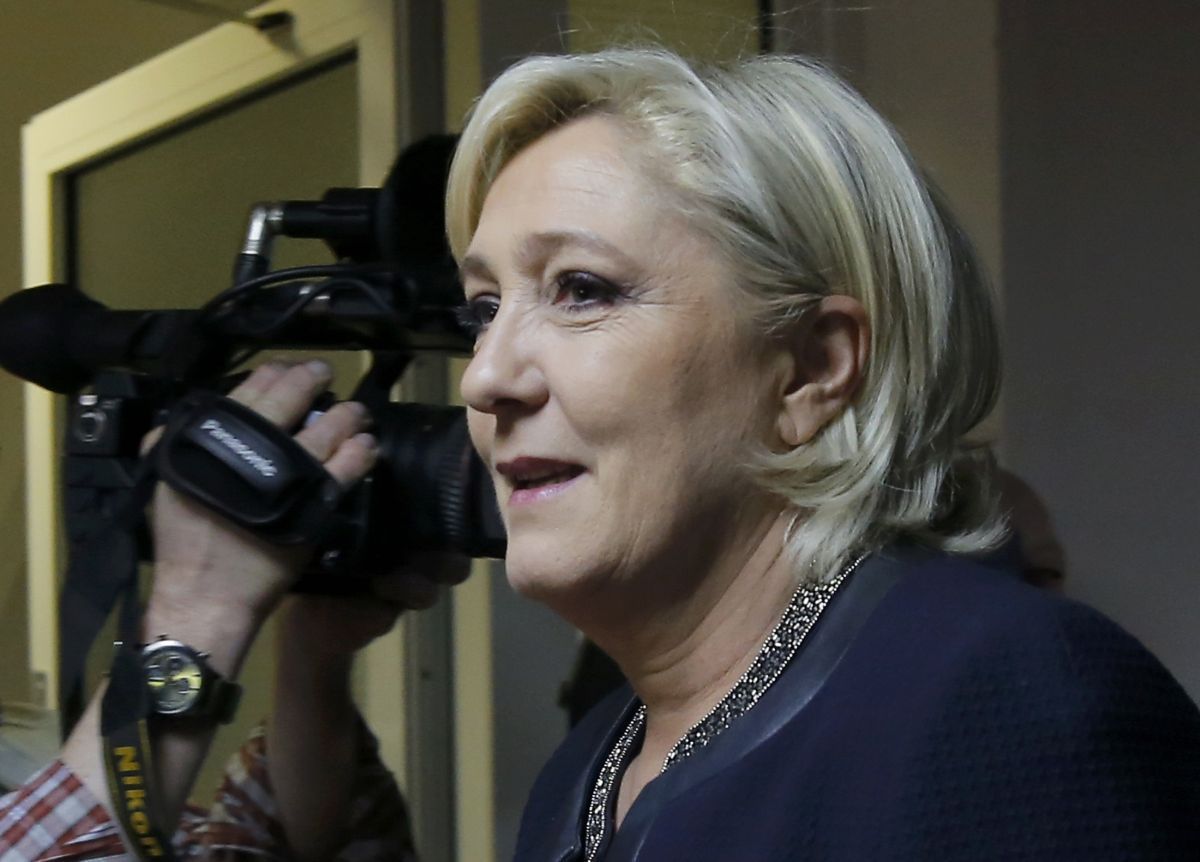 REUTERS
Opinion polls have for months shown Le Pen and centrist Emmanuel Macron qualifying next Sunday for the May 7 run-off, but the gap with conservative Francois Fillon and far-leftist Jean-Luc Melenchon has been tightening, as reported by Reuters.
"I will protect you. My first measure as president will be to reinstate France's borders," Le Pen said to wide applause and cheers from the crowd of about 5,000, prompting the National Front's (FN) traditional "This is our home!" chant.
Slamming her rivals, whom she said wanted "savage globalization," she said hers was the camp of patriots. "The choice on Sunday is simple," she said. "It is a choice between a France that is rising again and a France that is sinking."
Read alsoReuters: France's Macron, Le Pen edge further ahead of Fillon, Melenchon in pollWhile no polls have shown Le Pen missing out on the run-off, they are now within the margin of error and any two of the four top candidates have a shot at qualifying. Polls have consistently shown her losing that second round.
With pollsters saying abstentions could hit record highs, convincing voters to go to the polling stations on Sunday is key. Le Pen sought to do so by hitting her party's trademark anti-EU, anti-immigration themes hard.
"Fight for victory, until the very last minute," she said. "If every patriot can this week convince just one abstentionist, just one undecided voter, we are sure to win!"
Getting the crowd to boo the European Union and its border-free Schengen area that she would take France out of if elected, Le Pen said: "Mass immigration is not an opportunity for France, it's a tragedy for France."
Promising to immediately impose a moratorium on immigration, she said: "The French sometimes have fewer rights than foreigners – even illegal ones."