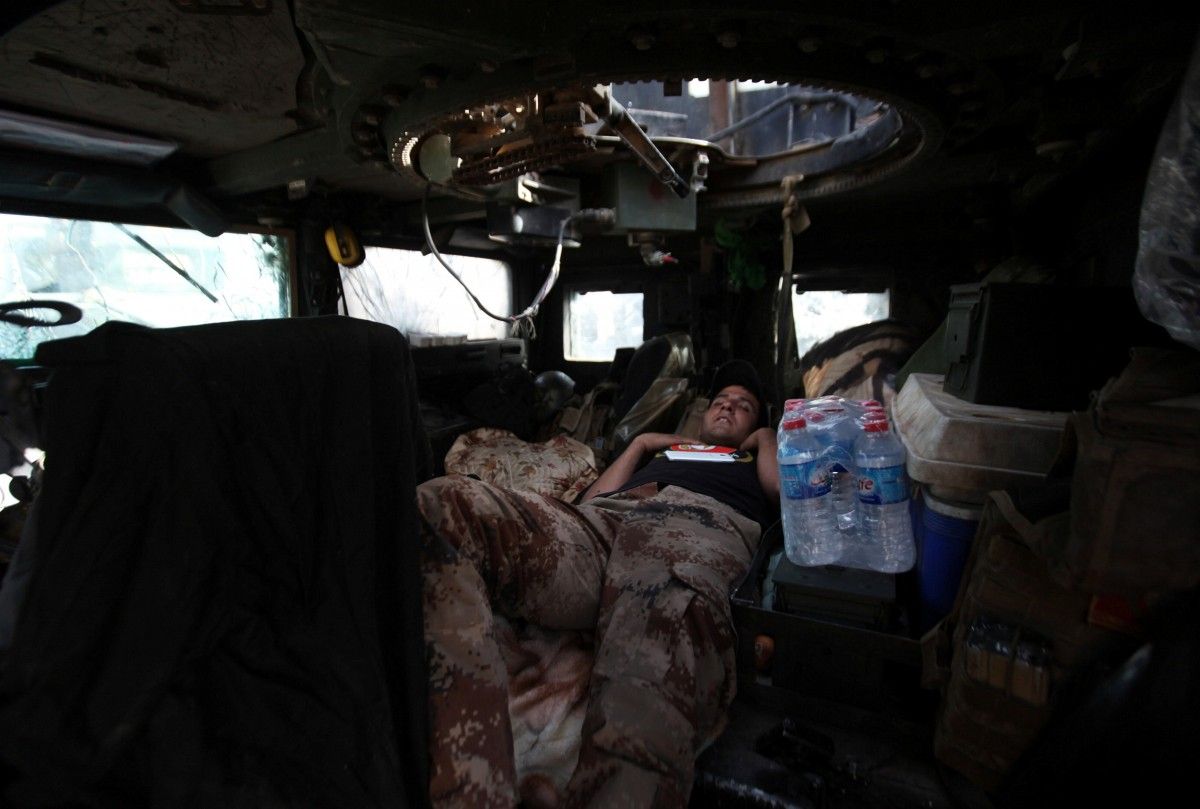 REUTERS
Twenty-five Iraqis required treatment but none of the advisers were injured Sunday, Martin reports.
Brigadier General Yahya Rasool told the Associated Press that six soldiers suffered breathing problems from Sunday's attack and were treated in a field clinic. An investigation was then launched to determine what type of gas was used.
The attack marked the second chemical attack of its kind in several days. It occurred one day after an Iraqi military officer said ISIS militants launched a gas attack in the al-Abar neighborhood in western Mosul.
Read alsoU.S. intel has intercepts of Assad military communication with chemical experts ahead of sarin attackTwo army officers say masks and other equipment have been distributed to forces in case of future gas attacks. They spoke anonymously as they were not authorized to speak to media.
An officer with the antiterrorism forces said ISIS fired a rocket loaded with chlorine.
U.S.-backed Iraqi forces are battling ISIS militants in the more densely populated western half of Mosul. Iraqi officials say more than half of western Mosul has been retaken. The extremists were driven out of the eastern half of Mosul, Iraq's second-largest city, in January.