Cargo ship with 12 crew members, incl. 9 Ukrainians, sinks in Black Sea – Russian media
10:31, 19 April 2017
World
The Crimean department of the Russian Emergencies Ministry has reported that a cargo ship sank in the Black Sea on Wednesday, according to the Russian news agency TASS.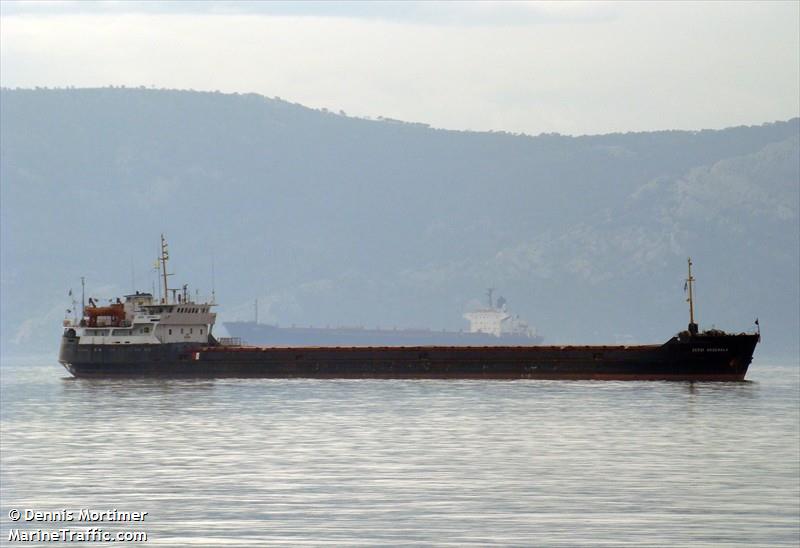 marinetraffic.com
"On April 19, 2017, the Heroes of Arsenal ship wrecked in the waters of the Black Sea," the department said in a statement, TASS reported.
The accident happened near the Kerch Strait ferry line, which connects the Crimean Peninsula and Russia's Krasnodar Krai.
According to Crimean rescuers, there were 12 crew members on board the ship.
Read alsoTitanic sank due to enormous uncontrollable fire, not iceberg, claim experts"We have information that there were nine Ukrainians, one Georgian and two Russians on board," a spokesman for the department said, giving no further details.
A spokesman for the Kransodar Krai's Emergencies Ministry department said that five people were rescued and seven were missing.
The ship loaded with grain was heading from Russia's Rostov region to Turkey.
According to the MarineTraffic online system, which displays real-time automatic identification system ship positions and information about vessel movements, the cargo ship flies under the flag of Panama.
Yet, the TSN.Ranok news program states that the port of the vessel was the Ukrainian city of Kherson.
If you see a spelling error on our site, select it and press Ctrl+Enter