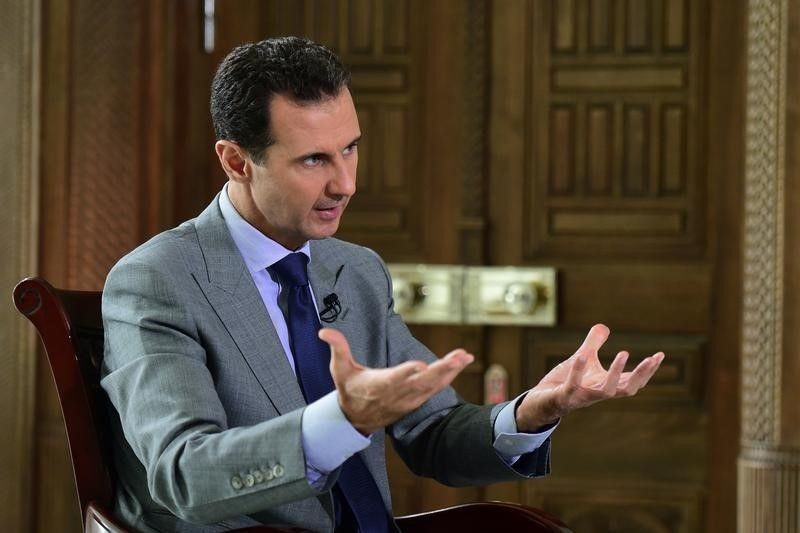 REUTERS
Israel, along with many countries, blames the strike on Assad's military. French Foreign Minister Jean-Marc Ayrault said French intelligence services would provide proof of that in the coming days, as reported by Reuters.
A senior Israeli military officer, in a briefing to Israeli reporters, said "a few tonnes of chemical weapons" remained in the hands of Assad's forces, a military spokesman told Reuters.
Some local media reports quoted the briefing officer, who spoke on condition of anonymity in line with Israeli military procedure, as putting the amount at up to 3 tonnes.
Read alsoFrance says it has proof Assad carried out deadly chemical attack - mediaIn a 2013 agreement brokered by Russia and the United States, Syria agreed to destroy its chemical weapons.
Earlier in the day, the Organization for the Prohibition of Chemical weapons, a global watchdog, said sarin or a similar banned toxin was used in the April 4 strike in Syria's Idlib province.
The findings supported earlier testing by Turkish and British laboratories.
Israeli Defense Minister Avigdor Lieberman told Israel's Yedioth Ahronoth newspaper on April 6 that he was "100 percent certain" that the attack was "directly ordered and planned by Assad". He did not elaborate on how he reached that conclusion.
Syria has repeatedly denied it was behind the attack in Khan Sheikhoun. Assad was quoted as saying last week that Syria's military gave up all its chemical weapons in 2013 after the agreement made at the time, and would not have used them anyway.
Israel closely monitors the civil war in Syria, a northern neighbor. During the six-year conflict, Israel has largely stayed on the sidelines, carrying out occasional air strikes against what it says is the movement of weapons to Iranian-backed Lebanese Hezbollah militants.