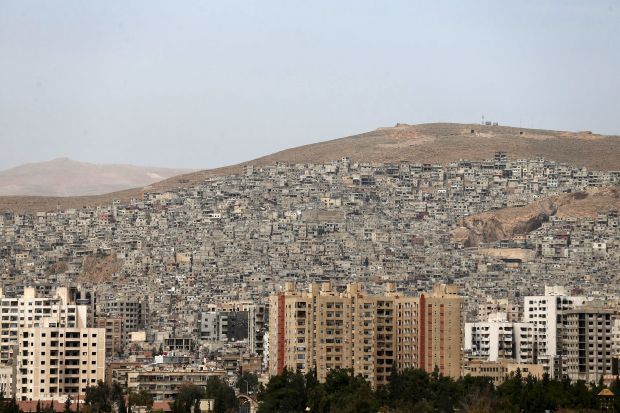 REUTERS
Witnesses said a total of five strikes occurred near the Damascus airport road about 25km from the capital early on Thursday, according to Al Jazeera.
Al Jazeera's Hashem Ahelbarra, reporting from the Turkish city of Gaziantep near Syria's border, said opposition activists posted pictures online showing a huge fire near the area.
"There is no official comment from the Syrian government," Ahelbarra said.
"We do understand that the Israelis have been carrying out air strikes in the past. The last one was in January targeting the Mezze military base.
Read alsoIsrael says Assad's forces still have several tonnes of chemical weapons – mediaIsraeli Intelligence Minister Israel Katz, speaking from the United States where he has been meeting US officials, told Israeli Army Radio: "I can confirm that the incident in Syria corresponds completely with Israel's policy to act to prevent Iran's smuggling of advanced weapons via Syria to Hezbollah in Iran. Naturally, I don't want to elaborate on this.
"The prime minister has said that whenever we receive intelligence that indicated an intention to transfer advanced weapons to Hezbollah, we will act.," Katz added.
An Israeli military spokeswoman declined to comment.
Reuters news agency, citing an intelligence source, said the depot that was targeted handles a significant amount of weapons that Tehran, a major regional ally of Syrian President Bashar al-Assad, sends regularly by air.
The source said the arms depot gets a major part of the weapons supplied to an array of Iranian backed armed groups, led by Hezbollah, which have thousands of fighters engaged in battle against Syrian rebels.
In May 2013 Israel targeted three areas in Damascus suburbs, allegedly to destroy Iranian rockets being delivered to Hezbollah. Damascus airport was also hit by Israel in May 2013.
Read alsoU.S. defense secretary says Syria dispersed warplanes, retains chemical weapons – ReutersThe Syrian army said on January 13, 2016 that Israel had targeted the Mezze military airbase. Mezze airbase is just a few kilometers from the presidential palace.
Israel has in the past targeted Hezbollah positions inside Syria where Iranian backed groups are heavily involved in the fighting.
The Syrian government has warned in January that it would retaliate any attack in Syria targeting its own areas.
Hezbollah-linked Al-Manar TV channel said the dawn raid struck fuel tanks and a warehouse near Damascus International Airport and that it was probably the result of an Israeli strike.
It added that initial indications were that the blasts caused only material damage and not deaths.