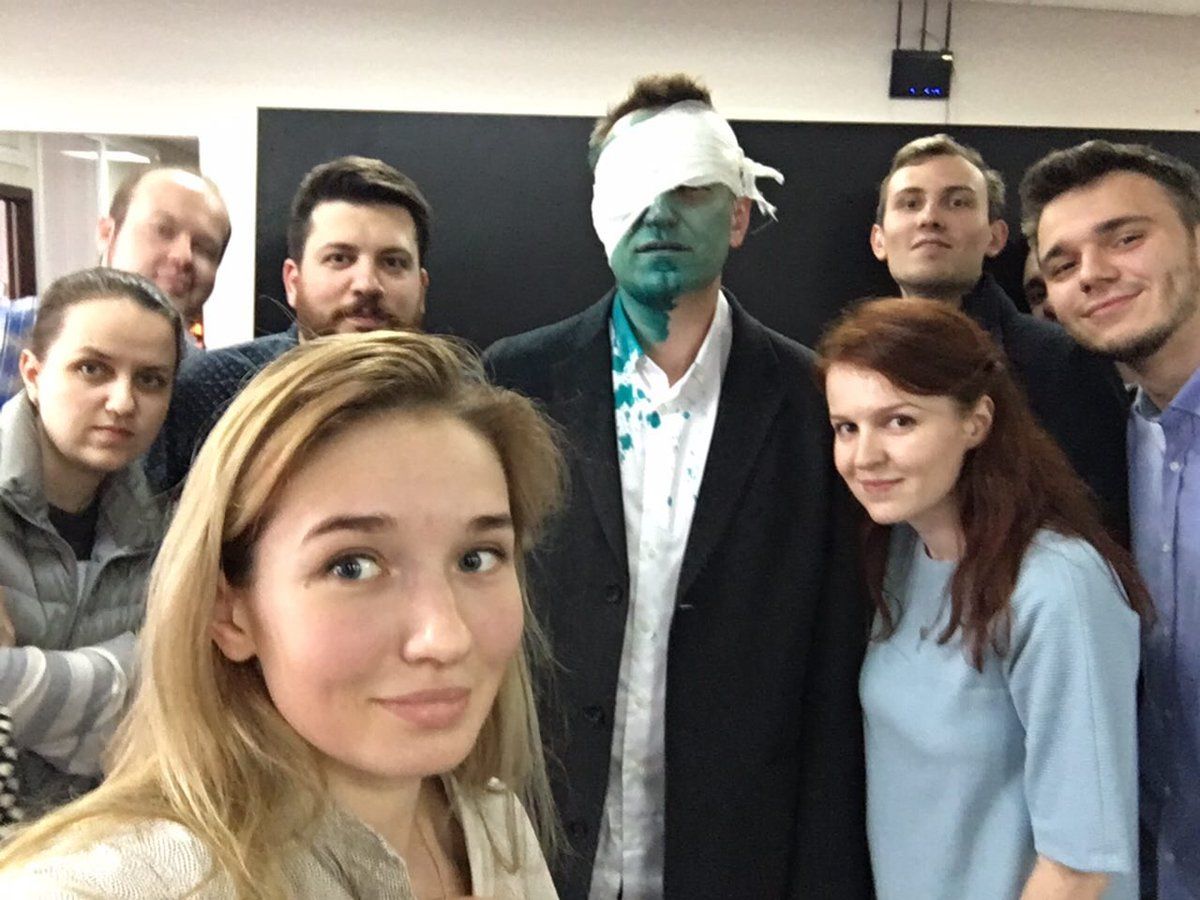 Photo from twitter.com/navalny
The assailant sprayed a green antiseptic into Navalny's face, drenching his right eye in the noxious chemical, The Moscow Times reported.
Translation: "The ambulance came, looked at my dark-green eye, and said that they're taking me to the hospital. They wrapped up [my head] like it'd been seriously injured." 
"It looks pretty funny, but my eye hurts like hell," he later added, sharing a photograph of his bandaged head and dyed face.
Read alsoNavalny publishes investigative report on Russian PM Medvedev's "secret empire"First aid workers soon arrived to examine Navalny's injuries, and determined that he should be taken to the hospital for further examination and treatment.
The attack occurred as Navalny was leaving his office to attend the Global Event Forum in Moscow.
Ivan Zhdanov, the director of legal affairs for Navalny's Anti-Corruption Foundation, wrote on Twitter that responding police officers refused to seize video surveillance footage that might help identify the attacker.
Georgy Alburov, another staffer at the Anti-Corruption Foundation, said that the attack came as Navalny was taking his seat in a car. In a photograph, the antiseptic is visibly smeared all over the vehicle's interior. Alburov guesses that the damage will cost hundreds of dollars to repair.