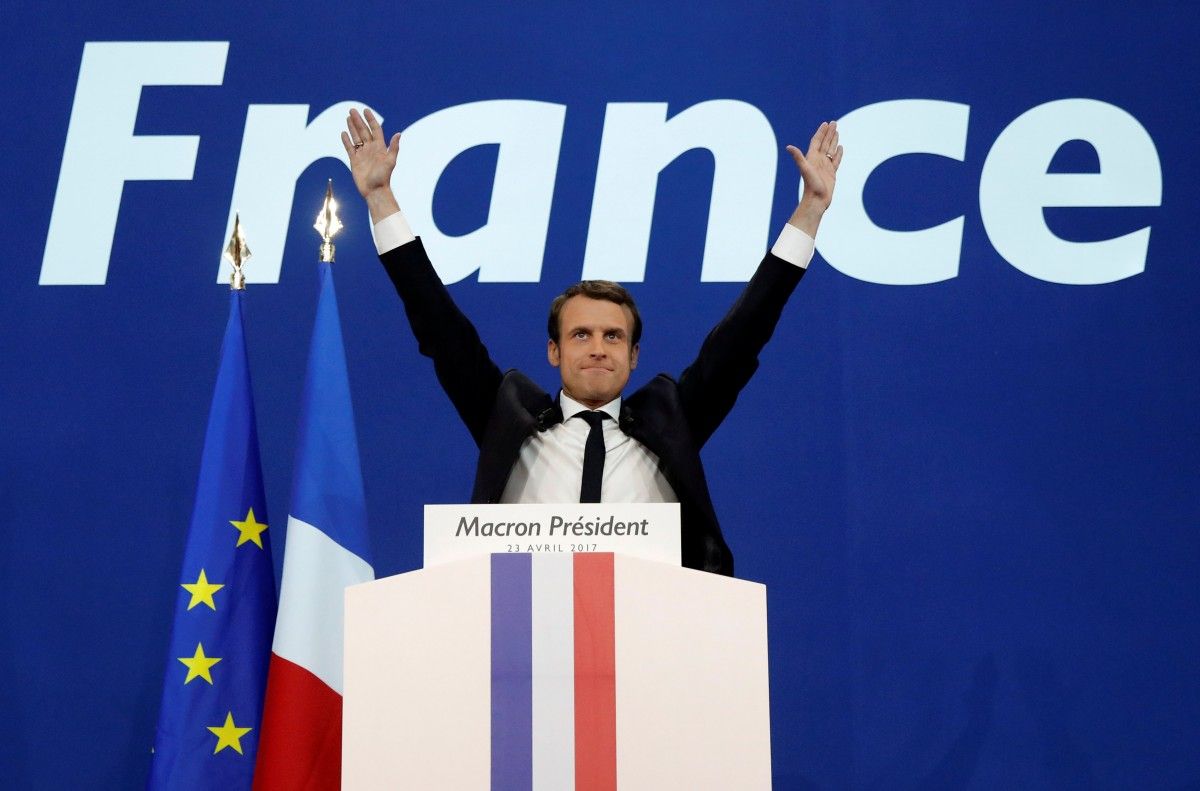 REUTERS
Emmanuel Macron was elected president of France on Sunday, making the 39 year-old political novice the youngest president in French history, France 24 reported.
Read alsoMacron wins with 65% of vote – Ipsos exit pollHe won with 66.06% of the vote, over 33.94% for far-right candidate Marine Le Pen.
Macron will now be working to have candidates from his En Marche! (Forward!) movement elected in the legislative election in June.
As reported by Reuters, Jean-Claude Juncker, president of the European Commission, told Macron: "I am delighted that the ideas you defended of a strong and progressive Europe, which protects all its citizens, will be those that you will carry into your presidency."
Read alsoPoroshenko congratulates Macron on victory in French presidential electionMacron also spoke by phone with German Chancellor Angela Merkel, with whom he hopes to revitalize the Franco-German axis at the heart of the EU, saying he planned to visit Berlin shortly.
Trump tweeted his congratulations on Macron's "big win", saying he looked forward to working with him. Chinese President Xi Jinping said China was willing to help push Sino-French ties to a higher level, according to state news agency Xinhua. Japan's Prime Minister Shinzo Abe also congratulated Macron.