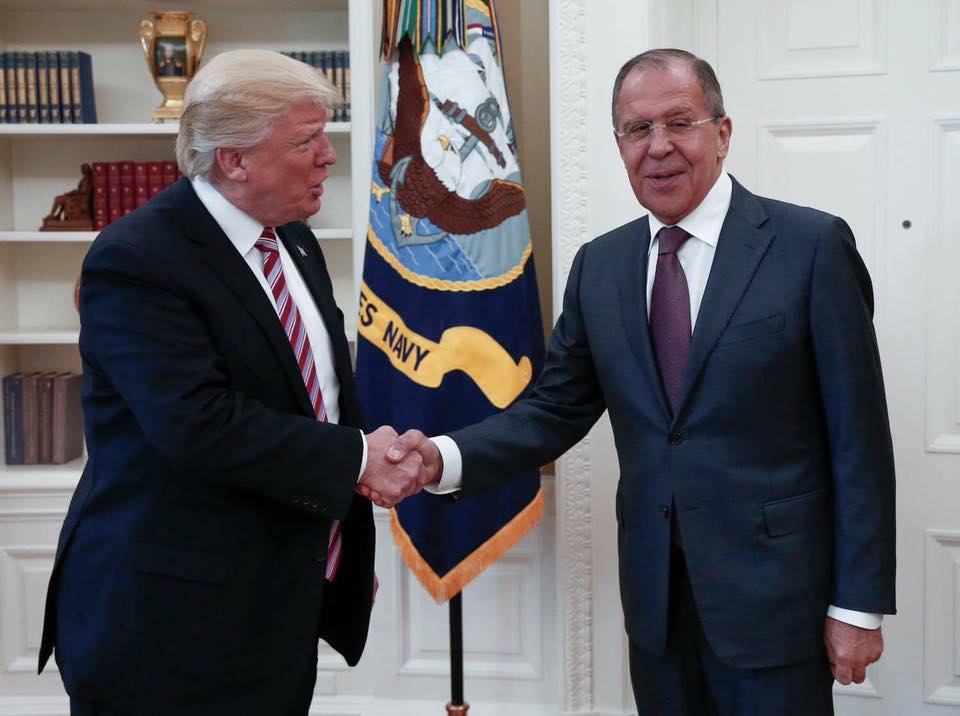 facebook.com/maria.zakharova
"The chummy White House visit—photos of the president yukking it up with Lavrov and Russian Ambassador to the United States Sergey Kislyak were released by the Russian Foreign Ministry since no U.S. press was allowed to cover the visit—had been one of Putin's asks in his recent phone call with Trump, according to Politico.
Read alsoTrump Russia meeting: Lavrov praises Trump and Tillerson after talks – BBC"He chose to receive him because Putin asked him to," a White House spokesman said of Trump's Lavrov meeting. "Putin did specifically ask on the call when they last talked."
The meeting was Lavrov's first in the White House since 2013—and came after several years of the Obama administration's flat-out refusal to grant him an Oval Office audience, two former senior White House officials said.