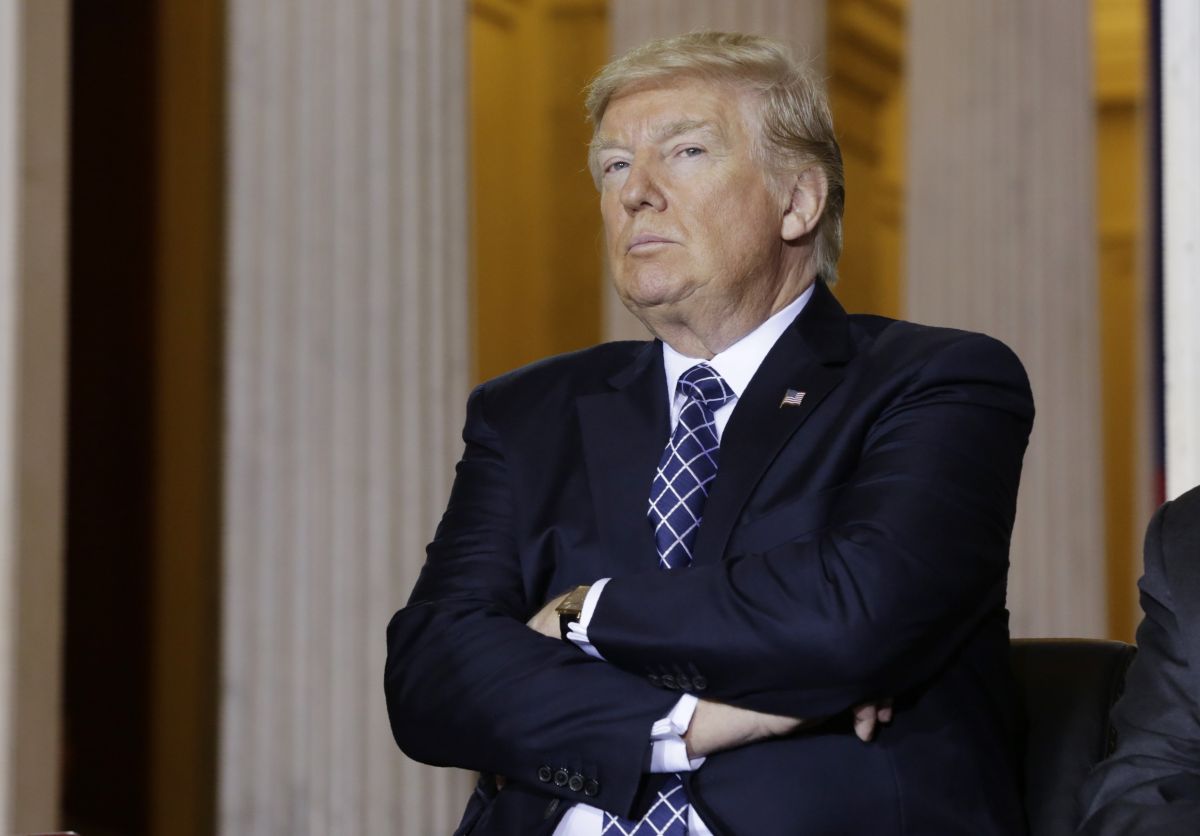 REUTERS
The Atlantic quoted the letter, signed by Sheri Dillon and William Nelson of the firm Morgan Lewis, which states: "With a few exceptions—as detailed below—your tax returns do not reflect (1) any income of any type from Russian sources, (2) any debt owed by you or [the Trump Organization] to Russian lenders or any interest paid by you or TTO to Russian lenders, (3) any equity investments by Russian persons or entities in entities controlled by your or TTO, or (4) any equity or debt investments by or or TTO in Russia entities."
The named exceptions include $12.2 million in come from the 2013 Miss Universe pageant in Russia and $95 million received from the 2008 sale of a Trump mansion in Florida to a Russian billionaire. (The letter does not name him, but the buyer was Dmitry Rybolovlev, a fertilizer magnate who purchased the house for more than twice what Trump had paid for it four years earlier. The mansion had sat on the market, unsold, for two years.) Both of those transactions were already known and widely reported in the press. In addition, "it is likely that TTO or third-party entities engaged in ordinary course sales of goods to Russian or Russian entities," including for hotel rooms, golf fees, and various Trump merchandise, though "the amounts are immaterial."
The figures in the letter are unverifiable, however. The attorneys state that they reviewed his tax returns for the past 10 years, and note that they have served continuously as tax counsel to both Trump and his company since 2012. However, Trump—in a break with longstanding precedent for presidents and major-party contenders—has not released his tax returns. During the campaign, he claimed that he could not release them because he was under audit, although he never produced proof of the audit, and the IRS said that did not prevent him from releasing them. More recently, he and aides have suggested he has no intention of releasing the returns.
Read alsoTrump received Lavrov on Putin's personal requestThe letter also does not indicate whether the attorneys also reviewed the Trump Organization's returns in preparing it, or whether the company has Russian assets, debts, or other ties that might not appear in Trump's personal tax returns. The few exceptions named might not be the only ones that exist.
The letter is not new, however, and is dated March 8, 2017. The White House has repeatedly referred to the note as a "certified letter," as though correspondence from a client's lawyer automatically bears an imprimatur of truth.
During an interview with NBC News's Lester Holt on Friday, Trump seemed to preview the contents of the letter. "I have no investments in Russia, none whatsoever. I don't have property in Russia," he said, but mentioned the sale of the house and the Miss Universe income.
Read alsoFBI to continue Trump-Russia probe but will not update White HouseTrump has sought business in Russia in the past. Executives of the Trump Organization have at times in the past said Russia was a major area of business, too. "Russians make up a pretty disproportionate cross-section of a lot of our assets." Donald Trump Jr. said at a 2008 conference in New York. "We see a lot of money pouring in from Russia." President Trump has, however, admitted under oath in the past that the Trump Organization sometimes lied about its business in public statements.
Taken at face value, the Morgan Lewis letter either suggests Trump Jr. was being untruthful, or else that the Trump Organization's Russian assets do not appear in Trump Sr.'s personal tax returns. The letter does not help to answer what Clapper referred to in the Monday hearing. But it does show that the president has at least some business with Russians in the recent past.