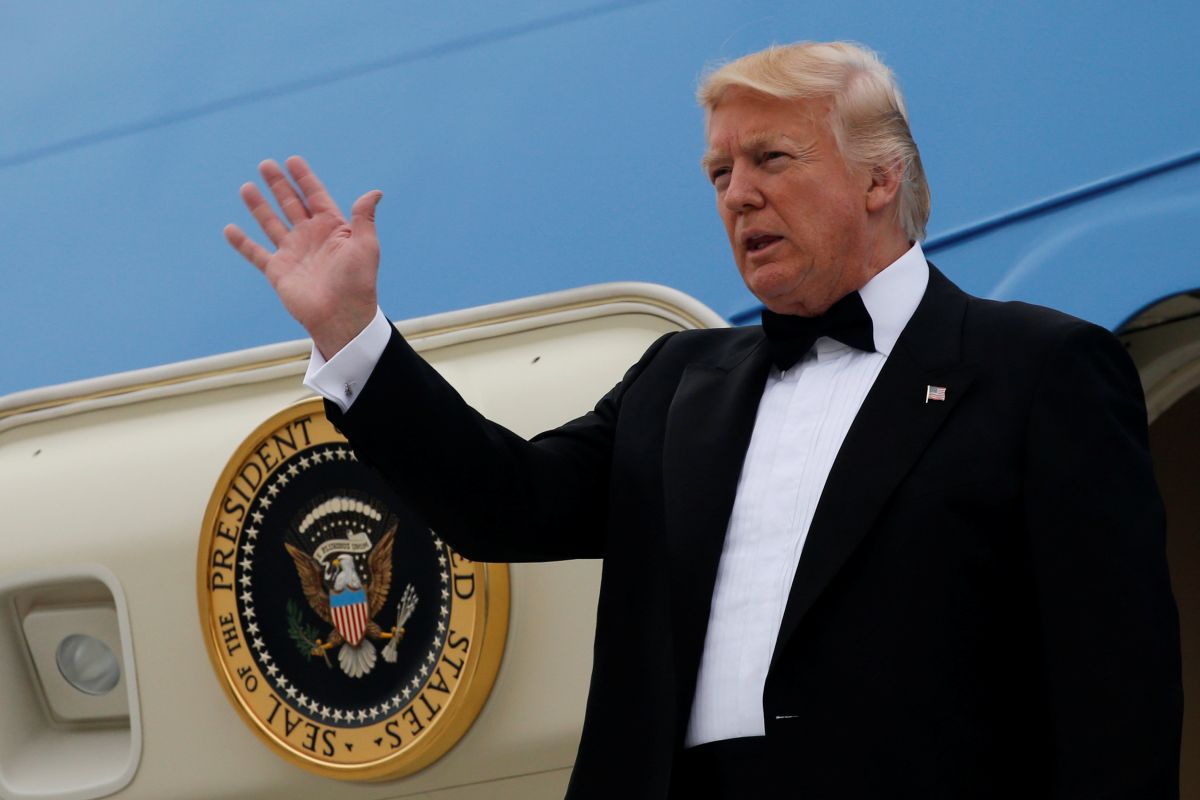 REUTERS
The Trump administration has been hoping that the visits to Saudi Arabia, Israel, Italy, the Vatican, and Brussels would help him reinforce close U.S. ties with key allies, particularly in the Middle East, RFE/RL reported.
But the trip has been overshadowed by Trump's firing of FBI Director James Comey, who was overseeing the agency's investigations into communications between Russian officials and Trump associates.
News reports later said Trump in February tried to pressure Comey into dropping the probe into Trump's first national security adviser, who had reportedly lied about his Russia communications.
Read alsoTrump, Putin may meet late in May – Russian mediaThe White House also struggled to react to reports that during a visit by Russian Foreign Minister Sergei Lavrov, Trump revealed highly classified intelligence about the Islamic State extremist group. The intelligence reportedly came from an Israeli spy in Syria.
In a further blow to the White House, the Justice Department announced on May 17 the appointment of former FBI Director Robert Mueller to head a special probe into the Russia connections.
Trump lashed out over that development on May 18, saying he was the victim of "the greatest political witch-hunt" in U.S. history. He later said that he "respected the move" but repeated that it was a "witch-hunt" and that "I think it divides the country."
"Tomorrow...I'm going to Saudi Arabia, going to Israel, going to Rome, and we have the G7," he said – a reference to a meeting of Western economic powers in Sicily. "We have a lot of great things going on so I hate to see anything that divides. I'm fine with whatever people want to do, but we have to get back to running this country really, really well."
Saudi Arabia and Israel are among the United States' closest allies in the Middle East, and both are supporting the U.S. effort to end the devastating 6-year-old war in Syria.
Experts are also watching to see if Trump will signal any significant change in U.S. policy toward the Palestinian-Israeli conflict, in particular, the disputed status of Jerusalem.
Trump is scheduled to meet Palestinian Authority President Mahmud Abbas during the trip, as well as Pope Francis when he travels to the Vatican.
In Brussels, the U.S. leader will meet with counterparts from NATO. There, leaders are hoping for a strong show of support following Trump's earlier criticism of the alliance.
He repeatedly complained that members didn't contribute enough resources and that the United States was shouldering too much of the alliance's burden.
After the NATO meeting on May 25, Trump is due to meet with other leaders of the G7 – a group of economic powers that comprises the United States, Britain, France, Germany, Italy, Canada, and Japan – at a gathering in Sicily on May 26-27.
Speaking on May 18 in Washington, Secretary of State Rex Tillerson, who will accompany Trump, told reporters the trip was a signal to the world that the United States was "re-engaging" with many of the world's problems.
"Many of the leaders, particularly in the part of the world we'll be traveling...are ready for a period of what they view to have been neglect to outright dismissal of their concerns. They're ready for reengagement with America," he said.
The trip, he said, "is really one of conveying a message that America is back in terms of our role as a convener, our role as a facilitator to address the daunting challenges that exist in that part of the world, most particularly the challenge of global terrorism and how we confront global terrorism as a global peoples," he said.
With stops in the Middle East and at the Vatican, Trump's itinerary is rich in religious symbolism, and officials said the message was unity.
"He strongly believes that it is the strength of the faith of people in these religions that will stand up and ultimately be victorious over these forces of terrorism," Tillerson said.