Reuters Exclusive: Putin's ex-wife linked to multi-million-dollar property business
The former wife of Russian president Vladimir Putin helped create and now supports a foundation that owns a historic Moscow property generating millions of dollars from tenants, a Reuters examination of property records has found.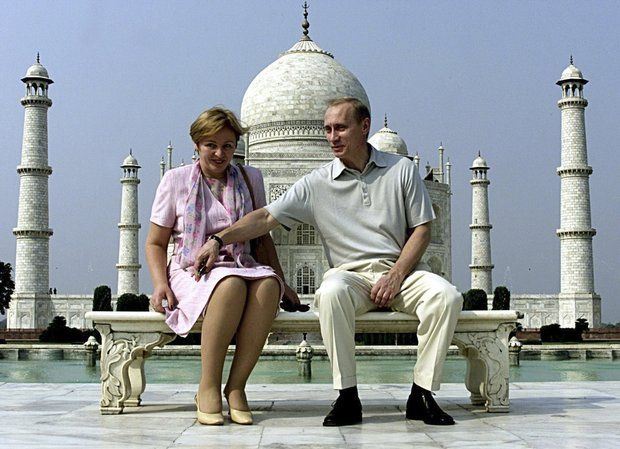 REUTERS
The building was renovated with help from associates of Putin, and the rental income is paid to a private company owned by a person whose name is the same as the maiden name of Putin's former wife, corporate records show, Reuters wrote.
The rent comes from Volkonsky House in central Moscow, which was an aristocrat's home in pre-Soviet times and is now owned by The Center for the Development of Inter-personal Communications (CDIC). Lyudmila Putina helped set up the non-commercial foundation, according to a report in state newspaper Rossiiskaya Gazeta and two sources who worked with the center. Lyudmila was Putin's wife from 1983 until their divorce, which was announced in 2013.
The foundation was created in 2002, and in September 2006 Rossiiskaya Gazeta described Lyudmila as a "trustee" of the organization. In an interview with the newspaper that year, she used the term "we" when discussing the foundation, and three sources currently familiar with the foundation's work said Lyudmila supports a literary prize and publishing arm that the foundation runs.
The CDIC has offices in Volkonsky House, but most of the building is let out to tenants, including two big state banks, documents show.
The tenants pay rent to a company called Meridian, which is 99 percent owned by a company called Intererservis, corporate and property records reviewed by Reuters in early May showed. Intererservis, according to a state register of corporate entities, has been wholly owned since 2014 by a woman called Lyudmila Alexandrovna Shkrebnyova – which is the maiden name of Putin's former wife.
Reuters was unable to find documents confirming that Shkrebnyova and Putin's ex-wife are the same person. But other connections, besides the name, point to the former first lady and the owner of Intererservis being the same person. A previous general director of Intererversis was Olga Alexandrovna Tsomayeva. Several Russian media reports refer to her as the sister of Putin's former wife. Tsomayeva could not be reached for comment.
Reuters was unable to establish the total income Meridian receives from renting out space in the Moscow property or what it pays to the CDIC foundation. The company's accounts for 2015 show revenues of 225 million rubles ($3.89 million), but do not disclose where the money goes.
Read alsoPutin's friend, Ukrainian oligarch Medvedchuk was in contact with Trump campaign – ReutersThe CDIC's most recent available accounts show that in 2015 its income from all sources was 343,350,000 rubles ($5.93 million). It was not clear what all those sources were.
In 2015 the CDIC spent 262,317,000 rubles ($4.53 million), according to the accounts, of which 3.4 percent was spent on social and charitable help, 6.5 percent on holding conferences and seminars, 22 percent on administrative costs and 29 percent on "other activities." The remaining 39 percent was spent on acquiring fixed assets, stock and other property, and on "miscellaneous" items.
The CDIC did not respond to questions about the sources of its income and how it spent its money.
The Justice Ministry said the foundation had not made annual reports on its activities – as opposed to its financial accounts – publicly available, despite being required to do so by law. The ministry said the foundation had therefore been issued with a warning.
If you see a spelling error on our site, select it and press Ctrl+Enter