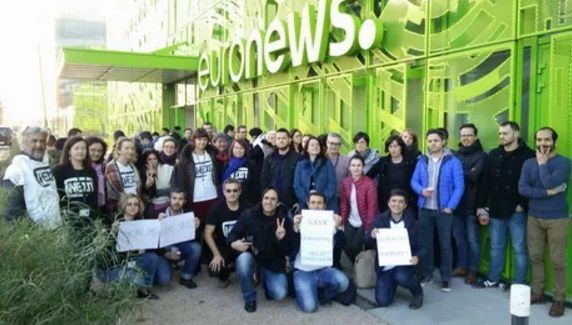 Euronews
"After nearly six years of work, Euronews will cease broadcasting in Ukrainian on Sunday, May 21," it said in a Facebook post yesterday, reads the report.
The move comes two years after the Ukrainian government stopped financing the service.
Read alsoUkraine to block Russia propagandist media, social networks for three yearsThe state-run National Television Company of Ukraine (NTKU) reportedly owed the channel some 10 million euros (USD 11 million) throughout its six years on air.
On its first day of broadcasting in 2011, Euronews' Ukrainian service was accused of having a pro-government bias after downplaying the size of an opposition rally against then president Viktor Yanukovych.
Euronews broadcasts in Ukrainian began as the result of a 2009 agreement between the NTKU and the European channel headquartered in the French city of Lyon.
Euronews was founded in 1993 as an alliance of some 20 public broadcasters.