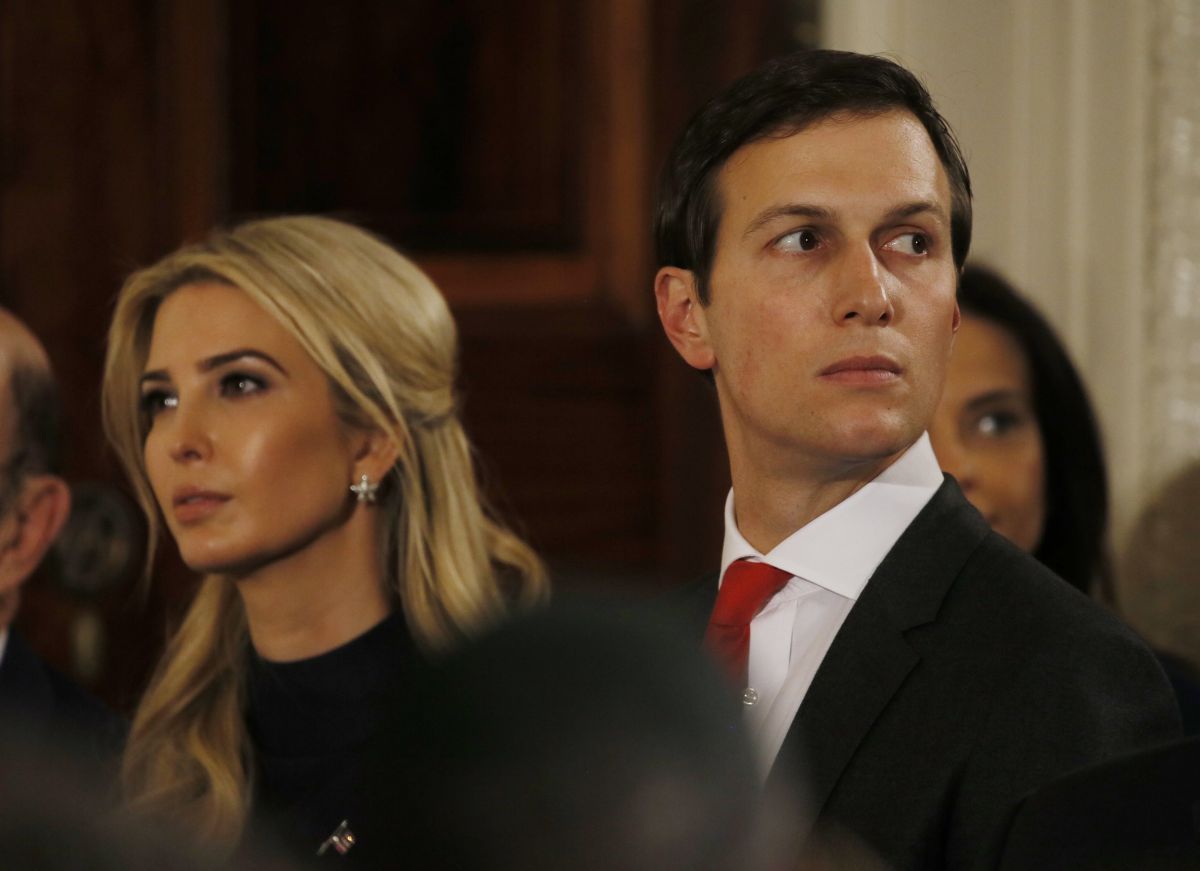 REUTERS
Ambassador Sergey Kislyak reported to his superiors in Moscow that Kushner, son-in-law and confidant to then-President-elect Trump, made the proposal during a meeting on Dec. 1 or 2 at Trump Tower, according to intercepts of Russian communications that were reviewed by U.S. officials, WP reported.
Kislyak said Kushner suggested using Russian diplomatic facilities in the United States for the communications.
The meeting also was attended by Michael Flynn, Trump's first national security adviser.
Read alsoTrump's son-in-law under scrutiny in Russia probe – mediaThe White House disclosed the meeting only in March, playing down its significance. But people familiar with the matter say the FBI now considers the encounter, as well as another meeting Kushner had with a Russian banker, to be of investigative interest.
Kislyak reportedly was taken aback by the suggestion of allowing an American to use Russian communications gear at its embassy or consulate — a proposal that would have carried security risks for Moscow as well as the Trump team.
Neither the meeting nor the communications of Americans involved were under U.S. surveillance, officials said.
Russia at times feeds false information into communication streams it suspects are monitored as a way of sowing misinformation and confusion among U.S. analysts. But officials said that it's unclear what Kislyak would have had to gain by falsely characterizing his contacts with Kushner to Moscow, particularly at a time when the Kremlin still saw the prospect of dramatically improved relations with Trump.
Read alsoTrump asked two top intel officials to push back against Russia collusion probe: Washington PostCurrent and former U.S. intelligence officials said that although Russian diplomats have secure means of communicating with Moscow, Kushner's apparent request for access to such channels was extraordinary.
"How would he trust that the Russians wouldn't leak it on their side?" said one former senior intelligence official. The FBI would know that a Trump transition official was going in and out of the embassy, which would cause "a great deal" of concern, he added. The entire idea, he said, "seems extremely naive or absolutely crazy."
"This is serious," Bob Deitz, a veteran of the NSA and the CIA who worked under the Clinton and Bush administrations, told Business Insider.
"This raises a bunch of problematic issues. First, of course, is the Logan Act, which prohibits private individuals conducting negotiations on behalf of the US government with foreign governments," Deitz said. "Second, it tends to reinforce the notion that Trump's various actions about [fired FBI Director James] Comey do constitute obstruction."
"In other words, there is now motive added to conduct," Deitz noted. "This is a big problem for the President."