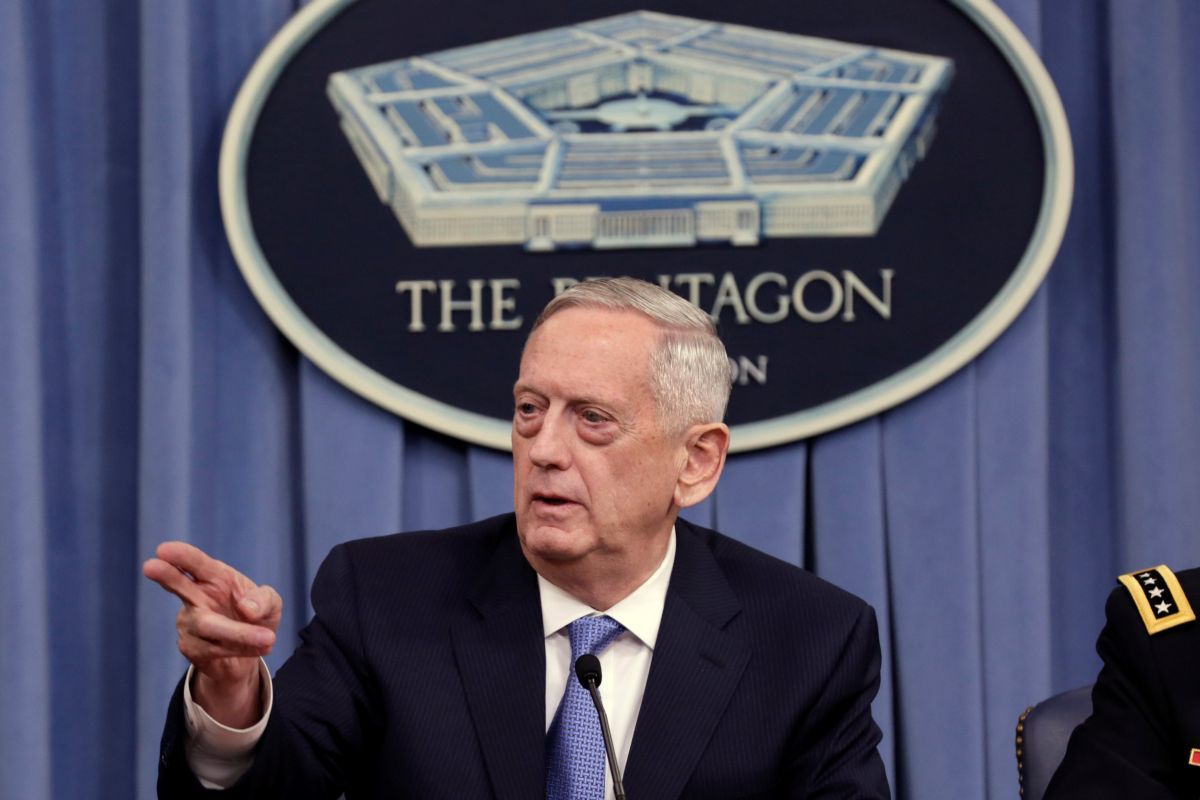 REUTERS
"A conflict in North Korea, John, would be probably the worst kind of fighting in most people's lifetimes," Mattis told CBS News' "Face the Nation" host John Dickerson in his first official interview as defense secretary.
The North Korean regime has hundreds of artillery cannons and rocket launchers within range of one of the most densely populated cities on Earth -- Seoul, the capital of South Korea, Mattis said.
North Korea is a threat to the surrounding region, including Japan, China and Russia, he said.
"But the bottom line is it would be a catastrophic war if this turns into a combat if we're not able to resolve this situation through diplomatic means," Mattis said.
Read alsoU.S. to boost sanctions on Iran, Syria, N. KoreaThe defense secretary said North Korea isn't only a threat abroad, calling it a "direct threat to the United States."
"They have been very clear in their rhetoric we don't have to wait until they have an intercont- intercontinental ballistic missile with a nuclear weapon on it to say that now it's manifested completely," Mattis said.
North Korea has attempted seven missile tests in 2017, including two recent tests in one week alone, keeping the world on edge.
Reports about the testing of new-type anti-aircraft guided weapon systems in North Korea appeared on Sunday, May 28. The footage of the testing was shared by the DPRK news channel on the same day. The weapons are reported to be produced on a large-scale basis.