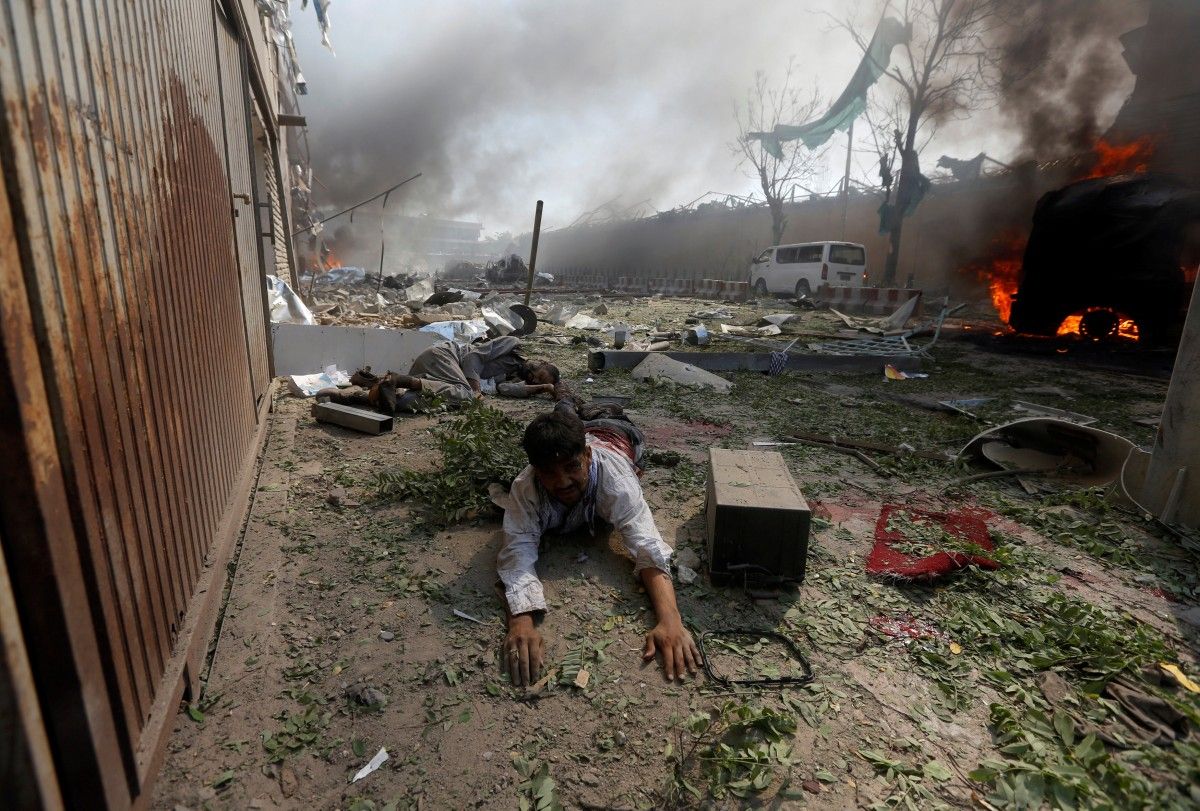 REUTERS
The explosion, one of the deadliest in Kabul and coming at the start of the holy month of Ramadan, occurred close to the fortified entrance to the German embassy on a road usually choked with traffic at that time of day, said Basir Mujahid, a spokesman for Kabul police, as reported by Reuters.
"It was a car bomb near the German embassy, but there are several other important compounds and offices near there too. It is hard to say what the exact target is," Mujahid told Reuters.
The blast, which shattered windows and blew doors off their hinges in houses hundreds of yards away, was unusually powerful, with some reports saying it was caused by explosives concealed in a water tanker.
A public health official said at least 80 people had been killed and more than 350 wounded. The victims appear mainly to have been Afghan civilians and there were no immediate reports of casualties among foreign embassy staff.
The French and Chinese embassies were among those damaged, the two countries said, adding there were no immediate signs of injuries among diplomats.
Video shot at the scene showed burning debris, crumbled walls and buildings and destroyed cars, many with dead or injured people inside.
Read alsoAttackers storm Afghan state television building, civilians killed – mediaAt the Wazir Akhbar Khan hospital a few blocks away, there were scenes of chaos as ambulances brought in wounded and frantic relatives scanned casualty lists and questioned hospital staff for news.
"It felt like an earthquake," said 21-year-old Mohammad Hassan, describing the moment the blast struck the bank where he was working. His head wound had been bandaged but blood still soaked his white dress shirt.
Another lightly wounded victim, Nabib Ahmad, 27, said there was widespread destruction and confusion.
"I couldn't think clearly, there was a mess everywhere," he said.
Later, another frenzy broke out outside the hospital as ambulances and police trucks began bringing in the bodies of those killed. Some bodies were burned or destroyed beyond recognition.
Indian Prime Minister Narendra Modi condemned the blast.
"India stands with Afghanistan in fighting all types of terrorism. Forces supporting terrorism need to be defeated," he said in a tweet.