Two remain critical, over 1,000 people injured after Turin stampede – media
14:15, 04 June 2017
World
Over 1,000 people were injured in the Juventus fanzone stampede during the Champions League Final last night, as a woman and four-year-old child remain in critical condition, according to Football Italia.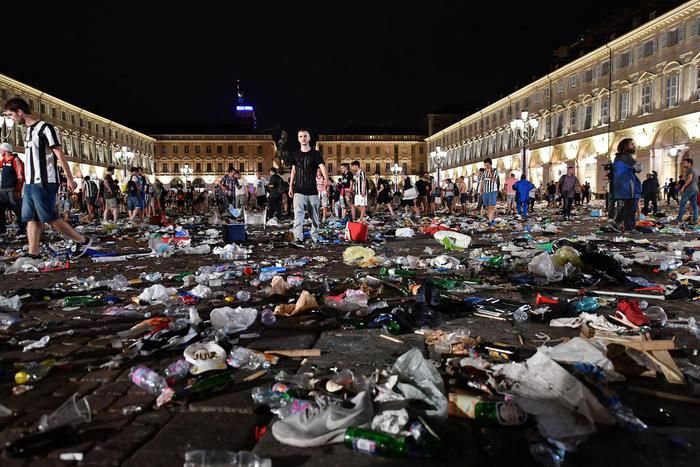 Two remain critical after Turin stampede / social networks
The incident occurred soon after Real Madrid scored the third goal in their 4-1 victory in Cardiff, Football Italia wrote.
A noise, believed to be a firework or a metal gate that fell into the subway, made the crowd believe there had been a bomb and sparked the panic.
At least 20,000 were in Piazza San Carlo in Turin at the time and witnesses spoke of it being "just like Heysel," with people crushed in their attempts to get away.
Read alsoSix killed in London terror attack – BBCWhat at first seemed like 20-30 minor injuries rapidly escalated as ambulance services were overwhelmed and reports now state 1,000 have been treated in local hospitals.
Of those, at least five are serious and two remain in critical condition.
They are a 39-year-old woman, who has chest injuries from the crush and is intubated to help her breathing, and a four-year-old child with head and chest trauma.
The child is reported to be clinging to life after he was revived at the scene.
If you see a spelling error on our site, select it and press Ctrl+Enter