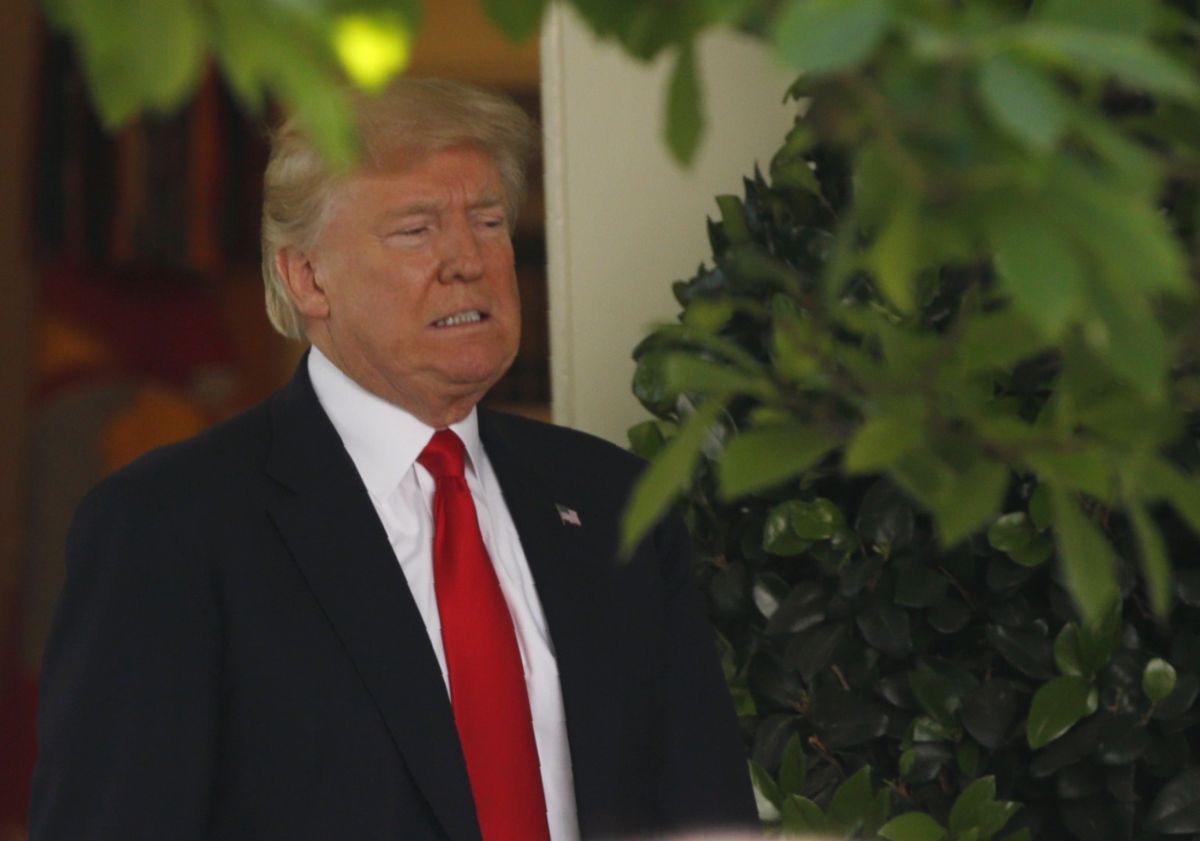 REUTERS
Rep. Al Green, a Texas Democrat and member of the Congressional Black Caucus (CBC), is readying the articles of impeachment that mark the first official step in any congressional bid to remove a sitting president, The Hill wrote.
The articles have little chance of seeing the light of day in a House chamber controlled by Republicans, who have rallied behind Trump amid multiple investigations into ties between Russia and members of the president's inner circle. But Green's gambit highlights the growing apprehension many Democrats have towards the president, and it's sure to energize a liberal base that's sounded the impeachment alarm with increasing volume as the Russia saga has evolved.
Green's criticisms focus on Trump's firing of former FBI Director James Comey, who was leading the administration's probe into Russia's meddling in the 2016 elections. Trump had reportedly pressured Comey earlier in the year to drop the investigation into Michael Flynn, Trump's former national security advisor, who was fired after lying about the nature of his conversations with a Russian ambassador.
Read alsoReuters: Trump blasts Russia probe, touts ex-adviser Page over FBI, CIAComey's firing brought accusations, primarily from Democrats, that Trump may have obstructed an ongoing Justice Department investigation — an impeachable offense, in the eyes of Green.
"The facts are simple and indisputable. The President fired the FBI Director because the Director was investigating the President's campaign connections to Russian interference in the Presidential Election," Green said Tuesday evening in a statement. "This is obstruction of justice."
"Obstruction of justice by the President is the problem," he added. "Impeachment by Congress is the solution."
Read alsoTrump's NATO speech reportedly blindsided his own national security team - mediaIt's unclear when Green will officially introduce the articles he's currently drafting. It's also unclear if he'll have any co-sponsors, though Green has not been alone in his calls for impeaching Trump.