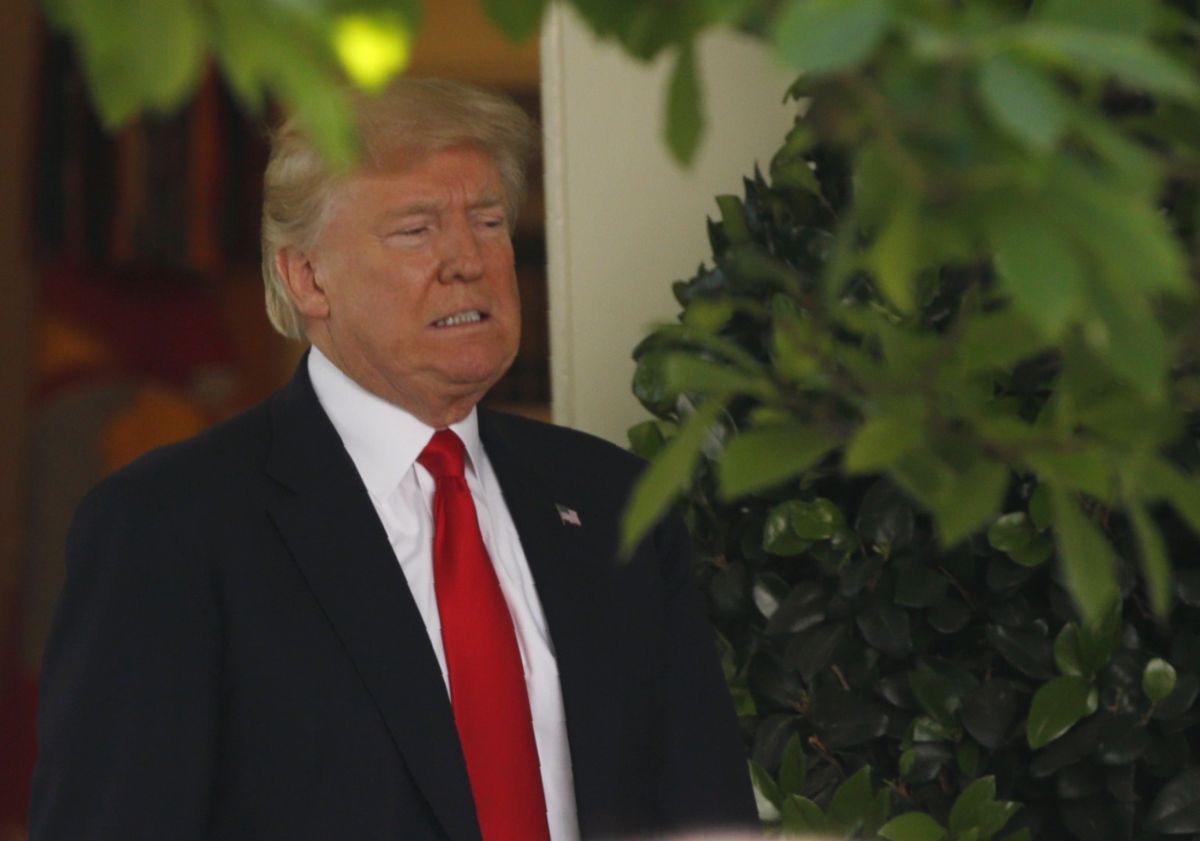 REUTERS
"He then said, 'I hope you can see your way clear to letting this go, to letting Flynn go. He is a good guy. I hope you can let this go,'" Comey said in remarks posted on the website of the Senate intelligence committee, CNN said.
"I replied only that 'he is a good guy.' (In fact, I had a positive experience dealing with Mike Flynn when he was a colleague as Director of the Defense Intelligence Agency at the beginning of my term at FBI.) I did not say I would 'let this go.'"
Comey's testimony was publicly released intentionally Wednesday by the Senate intelligence committee at Comey's request, a Senate intelligence committee source said. He is scheduled to give his testimony before the committee Thursday.
Read alsoNYT: Comey memo says Trump asked him to end Flynn investigationComey, in his testimony, said that he spoke privately with Trump nine times –including three one-on-one meetings – and took detailed notes of his encounters in declassified memos.
In his written testimony, Comey described a March 30 phone call where he said that Trump stressed "the cloud" of the Russia investigations was "interfering with his ability to make deals for the country and said he hoped I could find a way to get out that he wasn't being investigated."
But Comey determined it would be bad to publicly state Trump was not under investigation because if that changed and Trump became a subject of the probe, he would have to say so in public.
"I did not tell the President that the FBI and the Department of Justice had been reluctant to make public statements that we did not have an open case on President Trump for a number of reasons, most importantly because it would create a duty to correct, should that change," Comey wrote in his testimony.
Comey said Trump told him, "I need loyalty, I expect loyalty" during their first dinner in January. Comey said in the statement "I didn't move, speak or change my facial expression in any way during the awkward silence that followed." Comey said he told Trump "you will always get honesty from me." He said the President responded, "that's what I want. Honest loyalty."
Comey states that Trump asked him on several occasions to publicly state that he was not under investigation.
But Comey also confirmed in his statement that he told Trump he was not under investigation, as Trump asserted in his letter to Comey explaining his firing.
The Republican National Committee seized on that element of Comey's testimony in a statement Wednesday, a potential sign of the rapid response the party is planning for Thursday's hearing.
Read alsoHouse Dem drafting articles of impeachment for Trump – The Hill"According to former FBI Director James Comey's prepared testimony, he will confirm what Democrats and the media have been denying for weeks: That Comey did in fact tell the President three times that he was not under investigation," the RNC said in an email to reporters.
In his testimony, Comey said he offered Trump an assurance that he was not under investigation during a Jan. 6 briefing held with the President-elect at Trump Tower.
At their January 27 dinner, Trump floated directing Comey to announce he was investigating Trump personally – so he could then prove nothing happened with Trump and Russian officials.
"He said he was considering ordering me to investigate the alleged incident to prove it didn't happen," Comey wrote. "I replied that he should give that careful thought because it might create a narrative that we were investigating him personally, which we weren't, and because it was very difficult to prove a negative. He said he would think about it and asked me to think about it."
And then in the March 30 phone call, he said he had briefed congressional leaders that the FBI was not investigating Trump personally.
In that same phone call, Trump denied many of the allegations about his actions in Russia contained in a dossier prepared last year.
"He said he had nothing to do with Russia, had not been involved with hookers in Russia, and had always assumed he was being recorded when in Russia," Comey wrote.
Comey states that he considered Trump's request on Flynn "very concerning, given the FBI's role as an independent investigative agency" but decided to keep it "very closely held."
"The FBI leadership team agreed with me that it was important not to infect the investigative team with the President's request, which we did not intend to abide," Comey wrote. "We also concluded that, given that it was a one-on-one conversation, there was nothing available to corroborate my account."