Russia must pay for attack on U.S. elections - McCain
10:40, 08 June 2017
World
The Russian Federation must pay a high price for its interference in the U.S. presidential elections so that Vladimir Putin does not make an attempt to repeat his meddling, U.S. Senator John McCain wrote on Facebook.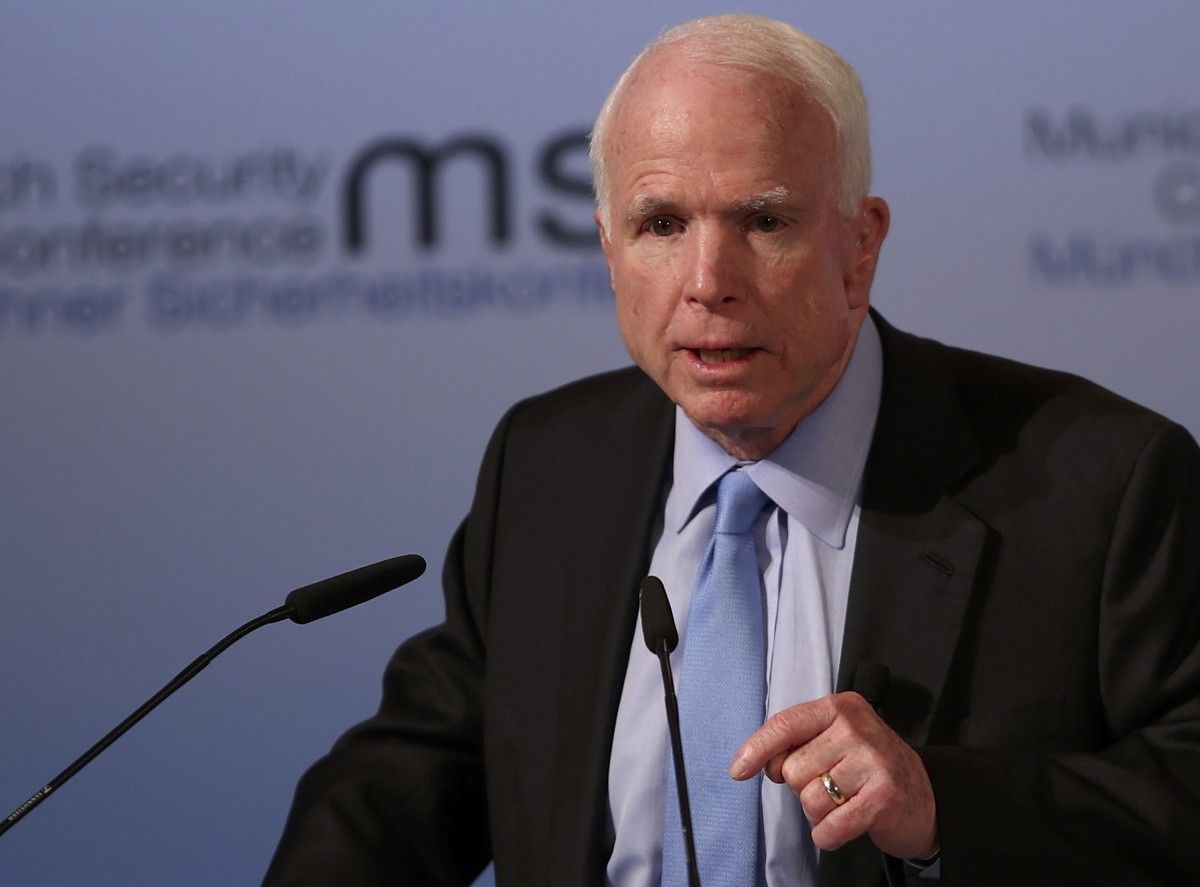 REUTERS
"It's time Russia pays a price for its attack on our election," McCain wrote, adding that he was introducing an amendment to legislation before the Senate that would "impose strong sanctions on Russia."
"We need this amendment because we have no time to waste," McCain believes. "The United States needs to send a strong message to Vladimir Putin and any other aggressor that we will not tolerate attacks on our democracy."
The U.S. senator reminded it had been eight months since Russia interfered in America's 2016 presidential election.
Read alsoTop-secret NSA report details Russian hacking effort days before 2016 U.S. election - media"What price has Russia paid for attacking our democracy? Hardly any at all. And what has Russia's reaction been to America's tepid response to its aggression? More aggression, more interference and more meddling in foreign elections," McCain wrote.
He warned that "sooner or later, there will be another American election that captures Russian attention and interest."
Read alsoHow Trump administration's secret efforts to ease Russia sanctions fell short – media"The victim of their cyber warfare may be a Republican or a Democrat, but to Putin it won't matter, because his targets are not Republicans or Democrats, but Americans and all that we stand for as a people," said McCain.
If you see a spelling error on our site, select it and press Ctrl+Enter