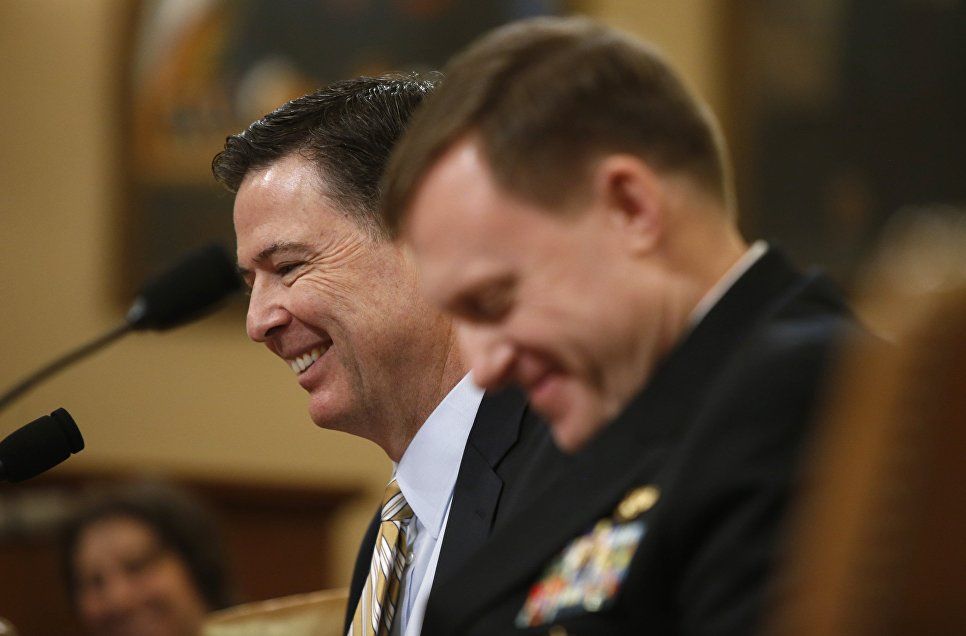 REUTERS
While testifying before a Senate panel, Mr Comey said the president was wrong to denigrate the agency and its leadership, the BBC reported.
He was also "confused" by the "shifting explanations" from the White House for his sacking.
Mr Comey said Mr Trump had repeatedly told him he was doing a "great" job.
Read alsoJames Comey testimony: Trump asked me to let Flynn investigation go – CNNBut he added he understood the president has the right to fire an FBI director at any time.
When asked by the Senate Intelligence Committee whether the president tried to stop the Russia investigation he was conducting, Mr Comey said: "Not to my understanding, no."
He said he it was not for him to say whether Mr Trump's actions were an obstruction of justice.
Democratic Senator Mark Warner, the committee's vice chairman, pressed Mr Comey on why he decided to keep record of his conversations with Mr Trump.
Mr Comey said it was a matter of circumstances, the subject matter and the "person I was interacting with".
"I was honestly concerned that he might lie about the nature of our meeting" he told the panel.