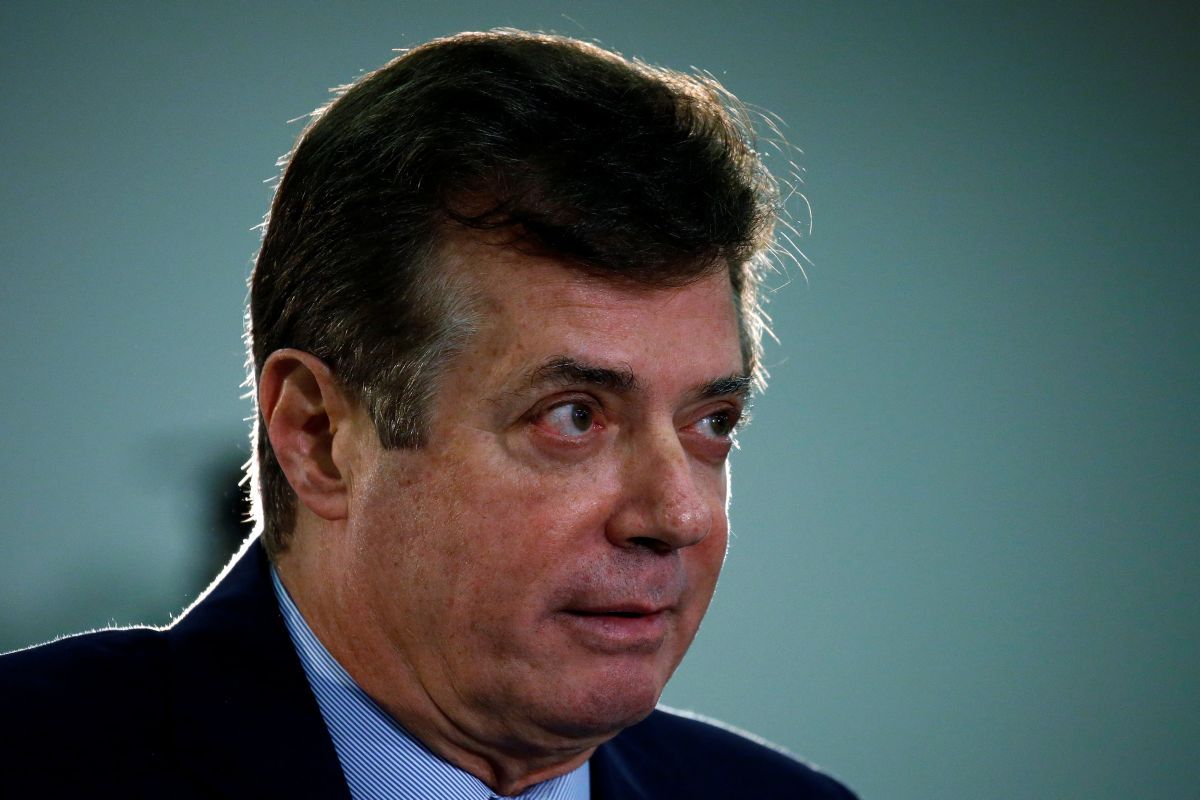 REUTERS
Manafort in recent weeks has either consulted or worked with a Chinese construction billionaire looking to expand his business overseas and a telecommunications firm interested in regulatory approval from governments in Asia and the Middle East, as well as an investment fund claiming links to the Chinese government, according to documents and interviews, POLITICO wrote.
Manafort quietly consulted on a proposal under which the Chinese fund — the China Development Fund — would invest $30 billion or more in the Puerto Rican government's bond debt and possibly the island's critical infrastructure, according to documents and interviews with four people familiar with the negotiations, including a Manafort business partner.
One of the people, a lawyer involved in the discussions, said Manafort indicated that he could convince the Trump administration to support any resulting deal, because he's remained in contact with Trump's team, and that he played a role in helping to soften Trump's tough campaign rhetoric on China.
Read alsoRussian oligarch asks for immunity to testify about Manafort"He's going around telling people that he's still talking to the president and — even more than that — that he is helping to shape Trump's foreign policy," said the lawyer involved in the discussions.
The White House press office did not respond to requests for comment.
Manafort's spokesman Jason Maloni would not comment on most of Manafort's recent business dealings. But he did assert in an email: "Paul is not engaged in government affairs/lobbying or public relations work for corporations, governments, or individuals."
Maloni declined to elaborate on how he was defining government affairs, lobbying or public relations.
Manafort has, for years, largely avoided registering with the U.S. government as a lobbyist or a foreign agent, and he has narrowly interpreted legal provisions dictating the circumstances under which individuals are required to disclose lobbying or public relations work. However, he recently announced he would retroactively file reports with the Justice Department detailing work he did for a Russia-aligned Ukrainian political party — perceived by some as a tacit acknowledgment that he failed to abide by the Foreign Agent Registration Act's disclosure provisions in real time.
In August, scrutiny of his work in Ukraine — which is currently under investigation by the FBI and congressional intelligence committees as part of their Russia probes — led to Manafort's ouster as Trump's campaign chairman after he helped guide the rookie politician to the GOP nomination.
The idea that Manafort would market his access to Trump to clients and prospective clients interested in influencing government decision-making — without registering as a lobbyist — deeply bothers Trump's allies.
Several Trump allies inside and outside the administration said it would make things easier for Trump if Manafort laid low during the Russia investigations.
"Paul certainly has a knack for making big deals, but it would problematic for the administration to allow China to buy Puerto Rico's debt and to have Paul involved in the deal," said one outside Trump adviser, suggesting Chinese involvement in the affairs of a U.S. territory off Florida's coast could raise security concerns. The adviser added that "it would be problematic to have Paul representing himself as a liaison to the Trump administration on any deal, given the FBI investigation."
The situation also represents a tricky catch-22 for Manafort.
He is one of the few veteran lobbyists in Washington — or anywhere for that matter — who can legitimately claim a personal relationship with an outsider president who doesn't have deep connections to the Washington establishment and its lobbying industry.
Half a dozen people who have done business with Manafort said he indicated that he periodically spoke to the president and his team, including to offer political advice, well after he left the campaign, all the way up until the Russia investigation started heating up about two months ago.
Two people close to Trump disputed that, asserting there haven't been any conversations at all since the inauguration.
Trump's relationship with Manafort has become a liability for the president, thanks to the investigations into Manafort's lucrative consulting work for Russia-aligned oligarchs and politicians in Ukraine and Russia.