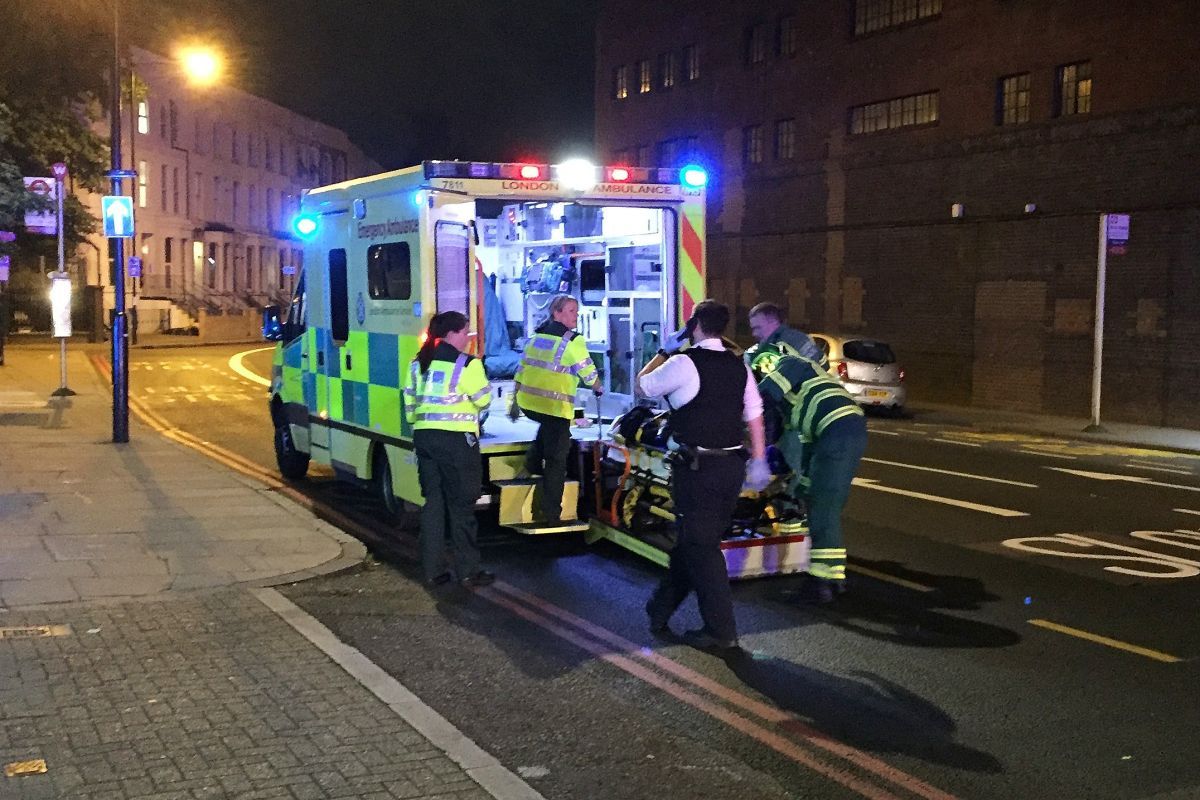 REUTERS
The van mounted the pavement and struck a group of people just after midnight near Finsbury Park Mosque in Seven Sisters Road, the BBC said.
A 48-year-old man has been arrested.
Prime Minister Theresa May said police were treating it "as a potential terrorist attack".
The Muslim Council of Britain said a van intentionally ran over worshippers.
Counter terrorism officers are at the scene, the Metropolitan Police said.
Read alsoSix dead after huge fire rips through London tower block — BBCMany of the victims are believed to have just left evening prayers at the Muslim Welfare House after breaking the Ramadan fast.
The MCB said it was a "violent manifestation of Islamophobia" and called for extra security around mosques.
The PM will chair an emergency meeting later.
She described it as a "terrible incident", adding: "All my thoughts are with those who have been injured, their loved ones and the emergency services on the scene."
Read alsoPolice make 12 arrests in connection with London attack – ReutersExtra police are being deployed to reassure communities, especially those observing Ramadan, Mayor of London Sadiq Khan said.
He has also asked people to "remain calm and vigilant".
He said: "We don't yet know the full details, but this was clearly a deliberate attack on innocent Londoners, many of whom were finishing prayers during the holy month of Ramadan.
"While this appears to be an attack on a particular community, like the terrible attacks in Manchester, Westminster and London Bridge it is also an assault on all our shared values of tolerance, freedom and respect."
The van driver was arrested after being detained by members of the public at the scene following the collision at 00:20 BST.
Police said there were no reports of anyone suffering from knife injuries after speculation at the scene the driver was armed with a knife.