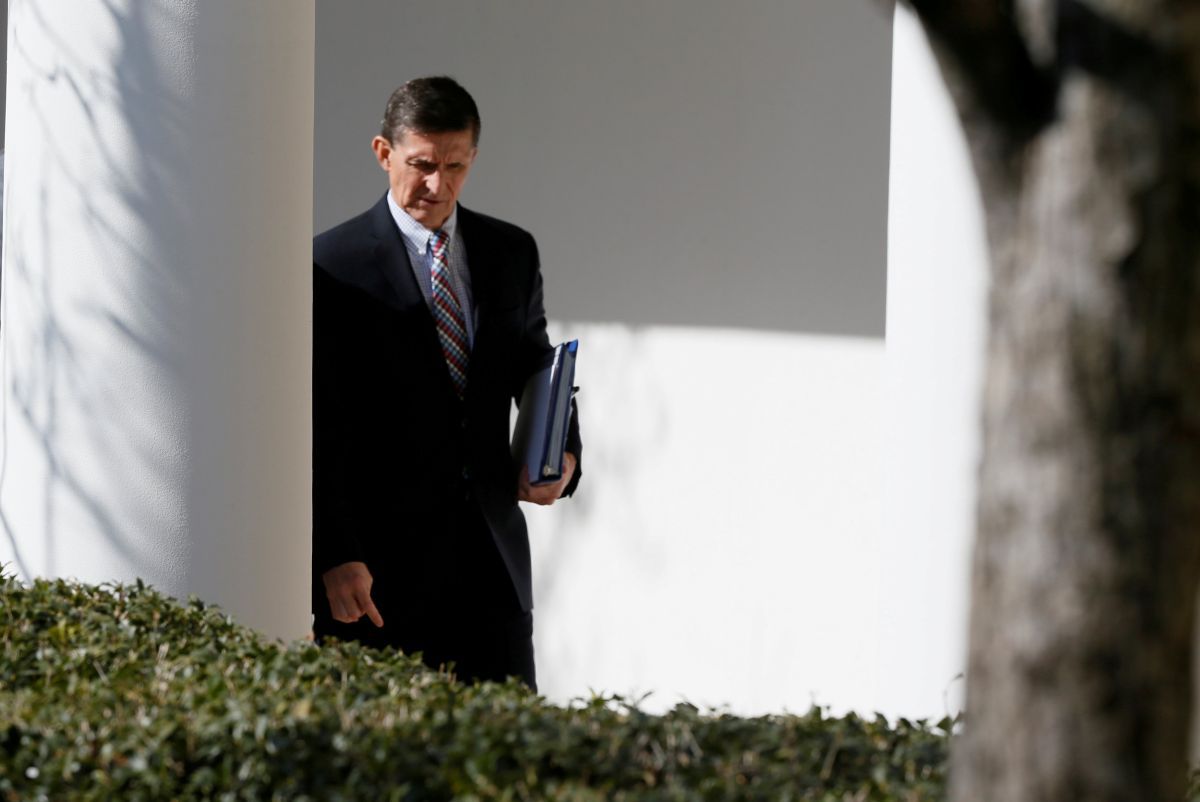 REUTERS
Investigators are also looking at whether payments from foreign clients to Flynn and his company, the now-inactive Flynn Intel Group, were lawful, according to two separate sources with knowledge of the broad inquiry into Flynn's business activities. That includes payments by three Russian companies and a Netherlands-based company, Inovo, controlled by Turkish businessman Ekim Alptekin, they said, Reuters reported.
The FBI's interest in Kian has not been previously reported. Kian played a central role in securing and overseeing the Inovo contract, two people with knowledge of that project said.
Read alsoIBT: If Trump fires Mueller, Pence will become president, ex-White House ethics lawyer says It is not clear whether Kian is a target of the criminal investigation or whether investigators are trying to build a fuller understanding of how Flynn's company operated.
A person recently interviewed by the FBI in connection with the Flynn investigation said agents from the bureau's criminal division had asked as much about Kian and his work on the project with Alptekin as they had about Flynn.
Kian did not respond to repeated requests for comment, nor did the lawyer he recently hired, Robert Trout. The FBI declined to comment.
Flynn's lawyer, Robert Kelner, did not respond to requests for comment. Alptekin declined to comment for this story but last month told Reuters that he was satisfied with the work done by Flynn Intel Group and denied any wrongdoing.
The FBI has been investigating whether Flynn's consulting firm lobbied on behalf of Turkey - after being paid $530,000 by Inovo - without making the proper disclosure, Reuters reported earlier this month.
Read alsoWill Trump be impeached?The federal investigation is being run by special counsel Robert Mueller. Mueller has a mandate to investigate contacts between Russia and Trump's 2016 election campaign team and any related matters. Flynn was fired by the Trump administration in February after officials said he mischaracterized a series of phone calls with Russia's ambassador last December.
The top Democrat on the House Committee on Oversight and Government Reform, which has separately been looking into whether Flynn made false statements in applying for security clearance, said he was also scrutinizing Kian.
"I have an interest in Bijan Kian and his interactions with General Flynn based on specific documents already obtained by the Committee," Elijah Cummings told Reuters in an email.
Kelner has sought immunity for Flynn in exchange for his testimony, saying his client "certainly has a story to tell."