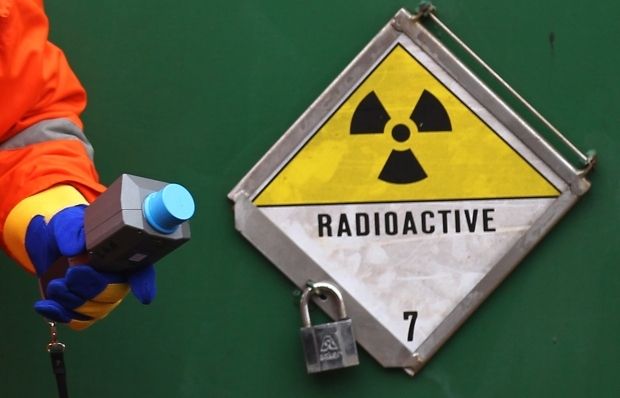 REUTERS
In an interview with Reuters ahead of his trip to Washington next week for a summit with U.S. President Donald Trump, Moon said 'strong' sanctions should be imposed if North Korea tests an intercontinental ballistic missile (ICBM) or conducts a sixth nuclear test, Reuters said.
"It must be sufficiently strong enough that it would prevent North Korea from making any additional provocations, and also strong enough that it will make North Korea realize that they are going down the wrong path," Moon said.
The comments mark the toughest warning yet by the liberal former human rights lawyer, who was elected in May after campaigning for a more moderate approach to the North and engaging the reclusive country in dialogue. As a candidate, he said, sanctions alone have failed to impede Pyongyang's defiant pursuit of nuclear weapons and ballistic missiles.
North Korea will acquire the technology to deploy a nuclear-tipped ballistic missile capable of hitting the mainland United States "in the not too distant future," Moon said.
EXERT MORE PRESSURE
"I believe China is making efforts to stop North Korea from making additional provocations, yet there are no tangible results as of yet," Moon told Reuters at the sprawling Blue House presidential compound.
"China is North Korea's only ally and China is the country that provides the most economic assistance to North Korea," Moon said. "Without the assistance of China, sanctions won't be effective at all."
Moon's remarks echoed that of U.S. President Donald Trump, who said in a tweet on Tuesday Chinese efforts to persuade North Korea to rein in its nuclear program have failed. Top U.S. officials pressed China on Wednesday to exert more economic and diplomatic pressure on North Korea-level in talks with their counterparts in Washington on Wednesday.
"Maybe President Trump believes that there is more room for China to engage North Korea and it seems that he is urging China to do more. I can also sympathize with that message," Moon said.
China accounts for 90 percent of world trade with North Korea. Diplomats say Beijing has not been fully enforcing existing international sanctions on its neighbor, and has resisted tougher measures, such as an oil embargo and bans on the North Korean airline and guest workers.
Washington has considered imposing "secondary sanctions" against Chinese banks and other firms doing business with North Korea.