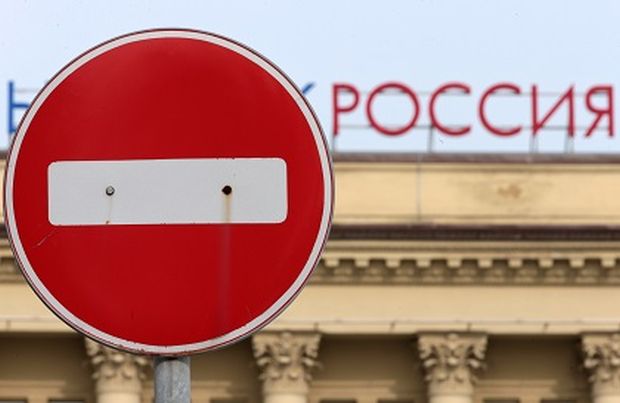 dengi-info.com
"We just want to get moving on it," the Wisconsin Republican told reporters on June 22. "I support sanctions," RFE/RL said.
Representative Ed Royce, the chairman of the House Foreign Affairs Committee, "has indicated he wants to get moving on this quickly, and we want to honor that," Ryan added.
The bill passed the Senate 98-2 last week, but encountered a roadblock in the House this week when the parliamentarian found it violated a requirement in the U.S. Constitution that any bill raising government revenues must originate in the House.
Read alsoReuters: Russia, Iran sanctions bill hits roadblock in U.S. HouseCongressional aides said sanctions or fines against other countries like those in the bill could be interpreted as affecting U.S. government revenues.
Ryan said that procedural issue must be resolved before the House can take action on the bill.
Kevin Brady, the Republican chairman of the House Ways and Means Committee, told reporters he sent the Senate a suggested change in the legislation that would resolve the procedural problem.
Read alsoWhite House tries to get G.O.P. to water down Russia sanctions bill – NYTHe said the proposed change would allow the Senate to start a "very simple process to take the bill back, make the change, and then move it forward."
The leaders of the Senate Foreign Relations Committee said the change did not appear to substantively alter the legislation and their staff was reviewing it to determine how to move ahead.
Some lawmakers said the White House was concerned about a provision of the Senate bill that would require Trump to obtain congressional approval before easing any sanctions on Russia.
Secretary of State Rex Tillerson urged Congress last week to ensure that the sanctions package gave Trump flexibility to adjust sanctions if Russia's behavior in Ukraine, Syria, or other areas targeted by sanctions improved.
White House spokesman Sean Spicer said the White House was seeking to work with Congress on some parts of the bill.
But Democrats warned against weakening the bill, which was intended to punish Moscow for allegedly meddling in the U.S. election campaign last year as well as for its aggression in Ukraine and arming of Syria.
"House Republicans' effort to obstruct and weaken the Senate's bipartisan Russian sanctions bill is not only irresponsible; it endangers our national security and threatens our democracy," House Democratic leader Nancy Pelosi said.
Ryan said he did not yet know if the House would send the bill through committee markup and amendment, a process that could take months but which is the House's prerogative if legislators wish to fashion their own bill.
Besides imposing new sanctions on Russia over its alleged meddling in the presidential election, Ukraine, and Syria, the Senate bill would cement existing sanctions on Russia into law.
The bill would also impose mandatory sanctions on people involved in Iran's ballistic-missile program and apply terrorism sanctions to the Islamic Revolutionary Guards Corps.