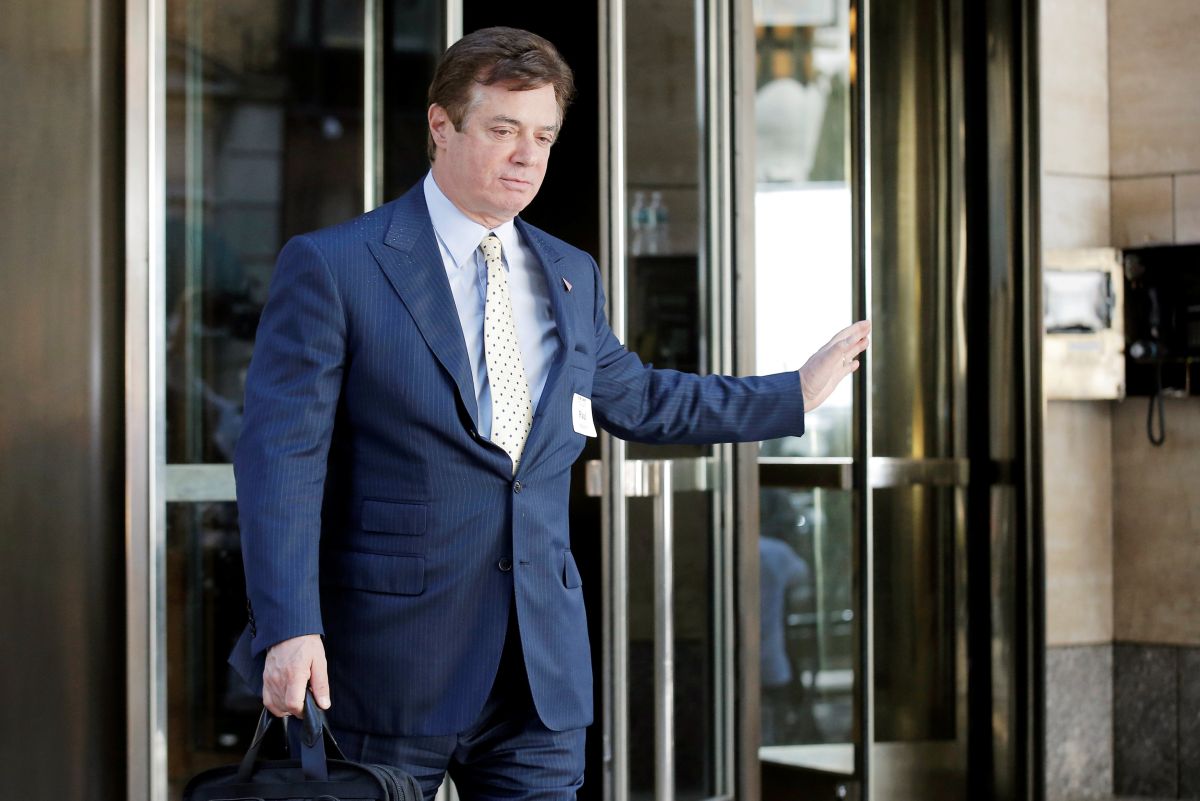 REUTERS
Manafort registered Tuesday with the U.S. Justice Department under the Foreign Agents Registration Act, which requires people to disclose any political or quasi-political work they do for foreign entities, Bloomberg reported.
Manafort's filing covered his work on behalf of Ukraine's pro-Russian Party of Regions between 2012 and 2013.
A Justice Department spokesman confirmed in an email that the department received the filing but provided no further details.
Manafort served as Trump's campaign chairman from March to August of 2016, but he was forced to resign as he came under increasing scrutiny for his past work consulting for Kremlin-backed former Ukrainian President Viktor Yanukovych. His registration comes as a number of Trump's associates are under scrutiny by Special Counsel Robert Mueller, who is investigating Russian interference in the 2016 election.
Manafort began the process of registering under FARA "in September, before the outcome of the election and well before any formal investigation of election interference began," Jason Maloni, his spokesman, said in an emailed statement. "Paul's primary focus was always directed at domestic Ukrainian political campaign work, and that is reflected in today's filing."
In the disclosures, Manafort's firm, DMP International LLC, listed three meetings in the U.S. as political activities on behalf of his client. They included one meeting in March 2013 with Representative Dana Rohrabacher, a Republican from California who has advocated better relations with Russia, according to a copy of Manafort's filing to the Justice Department, which was provided to Bloomberg News. Manafort made a $1,000 contribution to Rohrabacher's campaign three days after the meeting, according to the disclosures.
Read alsoBloomberg tells how Manafort brought pro-Russian party to Rada despite Crimea annexationThe disclosures show much of the work Manafort did focused on the Party of Regions: implementing election campaign strategies, developing its party platform and carrying out international election monitoring and other programs. Manafort also helped the party develop its political agenda.
Manafort's work for the party was largely focused on Ukraine and performed in Ukraine, according to a person familiar with the work.
Manafort's firm spent more than $4 million on consultants, polling and other services on behalf of the Party of Regions, the documents show. The biggest expense was for travel, $2.1 million over two years. As with the political activity, the expenses are based on available records and memory, according to the filing, and they could be amended later to add information.
Manafort worked with Ukraine's Yanukovych for a decade, helping him win presidential elections in 2010 that tilted the country back into Russia's orbit until a 2014 revolution ousted him from power.
The New York Times reported in August that Ukrainian government investigators found records listing $12.7 million in undisclosed cash payments marked for Manafort from Yanukovych's party from 2007 to 2012. Manafort denied taking any off-the-books cash or working for the Ukrainian or Russian governments. He said at the time that he was paid for political work, such as polling and advertising, and that ended after parliamentary elections in October 2014.
Ukrainian prosecutors said this week they'd found no proof of illicit payments to Manafort for his work for the party.
Former Trump National Security Adviser Michael Flynn also has retroactively registered with the Justice Department as a foreign agent. Flynn resigned under pressure in February and filed the registration in March as the Russia investigation was accelerating.
That was for work that his firm, Flynn Intel Group, did for a Dutch consulting company, Inovo BV, that was for the benefit of Turkish President Recep Tayyip Erdogan's government. Flynn's filing showed that his company received $530,000 from Inovo between Sept. 9 and Nov. 14.
Flynn also was paid more than $45,000 from RT, the Russian government-backed television network, for his participation at a December 2015 gala where he sat at President Vladimir Putin's table, according to documents released by congressional Democrats.
Manafort's filing also shows that he advised the European Centre for a Modern Ukraine, a Brussels-based nonprofit founded by members of the Party of Regions. In April, a pair of politically connected lobbying firms, the Podesta Group and Mercury Public Affairs LLC, registered as foreign agents for work they did for that organization over the same time period that Manafort's disclosures cover. When the two lobbying firms registered, Maloni had said at that time that Manafort would as well.
The Podesta Group, led by Tony Podesta, the brother of Hillary Clinton's campaign chairman, John Podesta, was paid $1.2 million for its work. Mercury was paid $1.5 million.