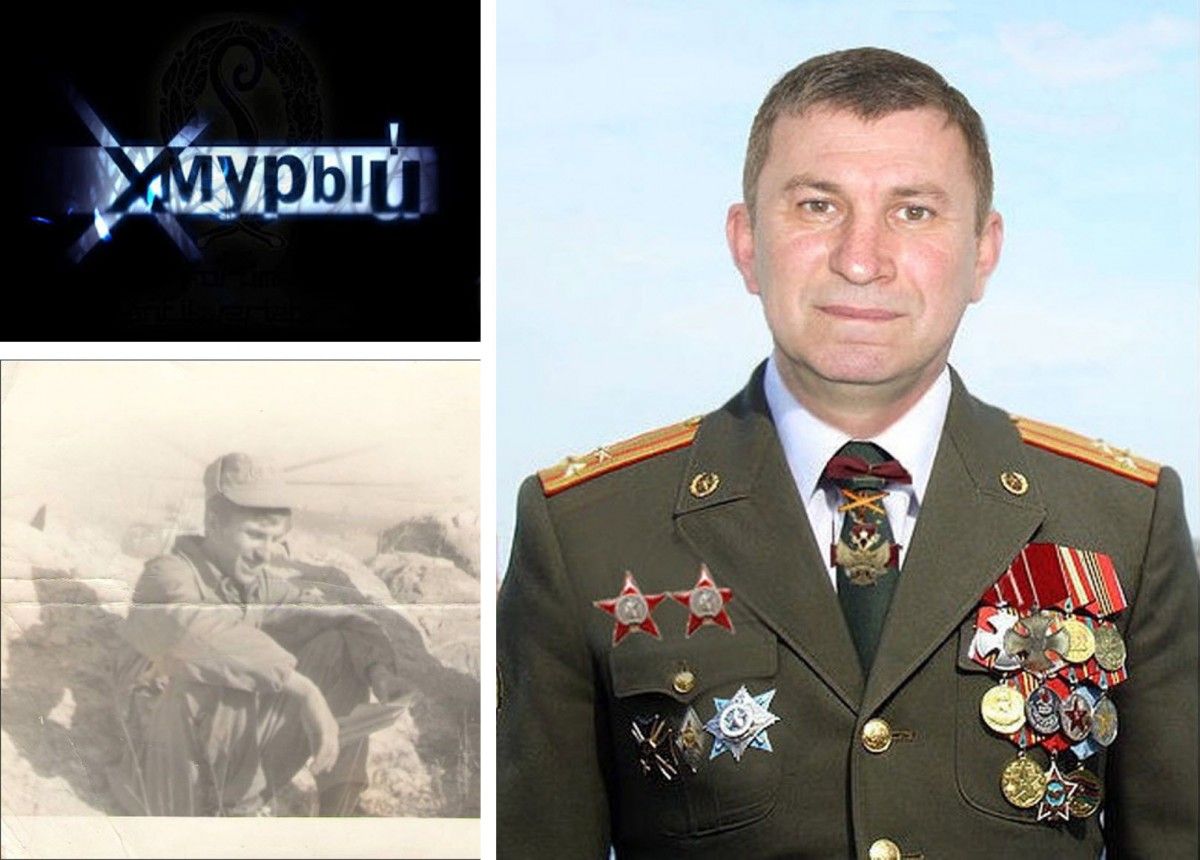 Image from bellingcat.com
Following the lead of special correspondent of Russia's Novaya Gazeta Pavel Kanygin after the research done by the OSINT community InformNapalm, Nieuwsuur's crew visited the private house in Russia's Rostov region where Dubinsky is reportedly residing now.
According to the address identified by InformNapalm and made public on February 7, 2017, he lives at 4v Molodezhnaya Street in the village of Bolshoy Log, Aksaysky District, Rostov Region, Russia (house coordinates: 47°18'15.8"N; 39°54'49.7"E). 
Read alsoRussian journalist presents exclusive proof of "Khmuryi" involvement in MH17 downing (Video)They were unable to talk to the Russian major general in person. The Dutch journalist asked the man who answered via the intercom to inform Dubinsky that the Dutch media representatives were waiting for him outside.
"You can tell him that we're here," the journalist said.
"I can tell him – but I doubt that will change," the man said, adding that "every person has the right to meet" or not.
The Dutch crew was able to document a Can-Am Commander XT off-road vehicle parked in the yard of the house which looks the same as the one on a photo posted by Dubinsky on social media.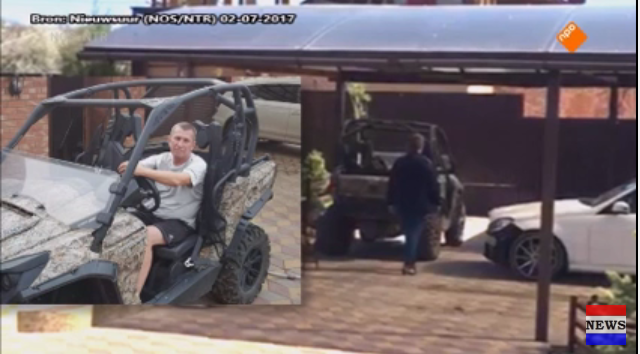 Screenshot from Dutch News Agency
"Now Dubinsky is in fact the only known real person with a Russian passport who can lead and point to others involved in this [MH17] crime," the program quotes Kanygin as saying.
Dubinsky is said to have been tasked with the relocation of the Russian-made Buk missile complex used to shoot down Malaysia Airlines Boeing 777, which was en route from Amsterdam to Kuala Lumpur with 283 passengers and 15 crew members on board in July 2014. All of them died in the incident.
Dubinsky was promoted from the rank of colonel to that of major general in August 2014 after the MH17 downing.
On July 17, there will be the third anniversary of the tragic event.