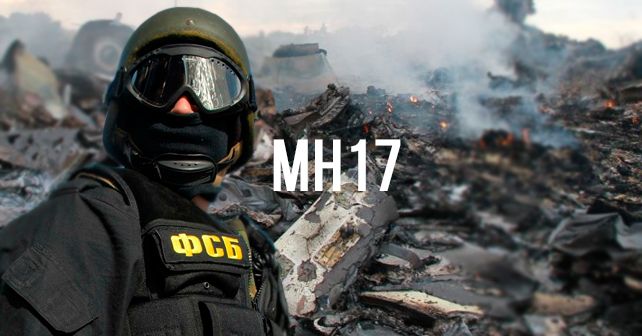 informnapalm.org
Certain features of Geranin's arrest indicate that the Federal Security Service of Russia (FSB) is implementing a special operation aimed at termination and/or isolation of witnesses of the said terrorist attack.
A short report on the Colonel Geranin's detention, where he was named a "military expert" and a "colonel who received reports about the MH17 shootdown, was released by MK.ru, only to be deleted from the online newspaper's website shortly thereafter, InformNapalm investigation said.
The piece was cited by several Russian regional online resources but never developed in mainstream Russian media and seemed to die out.
Read alsoDutch journalists indirectly confirm place of residence of Russian officer involved in MH17 tragedy (Video)It was reported that Geranin had been detained for the illegal carrying of munition to a GP-25 40 mm grenade launcher. A subsequent search at Geranin's home has also allegedly revealed illegal firearms. Despite the fact that the arrest and search were carried out by police forces, the very staging and the method of detention resemble a typical FSB operation, the report says.
The detainee is mow held in custody. It is also reported that he was fired in retrospect.
Read alsoMH17 int'l tribunal may be set up in NetherlandsIt is also known that in early March 2014 Colonel Geranin personally arrived in Crimea and took an active part in the annexation of the Ukrainian peninsula by Russia. According to the SBU, Geranin personally supervised the Russian top level militant Bezler (aka "Bes") during his operations in Donbas. On July 20, 2014, the SBU published an interception of the telephone report by Igor Bezler to Vasiliy Geranin about a downed MH17. Thus, he is one of the key witnesses in the case of the Russian terrorist attack against the international community.
"The efforts of the special services of the Russian Federation to isolate and liquidate witnesses of the terrorist act against the passengers of MH17 indicate that Russia is trying its best to obstruct the investigation process," the volunteers' investigation says.
Read alsoMH17: Mirror of Russian TerrorAs UNIAN reported earlier, Bellingcat investigators previously released a report stating that the transportation of the Buk missile launcher that downed MH17, was carried out by retired Russian Major General Sergei Dubinsky, aka "Hmuriy."