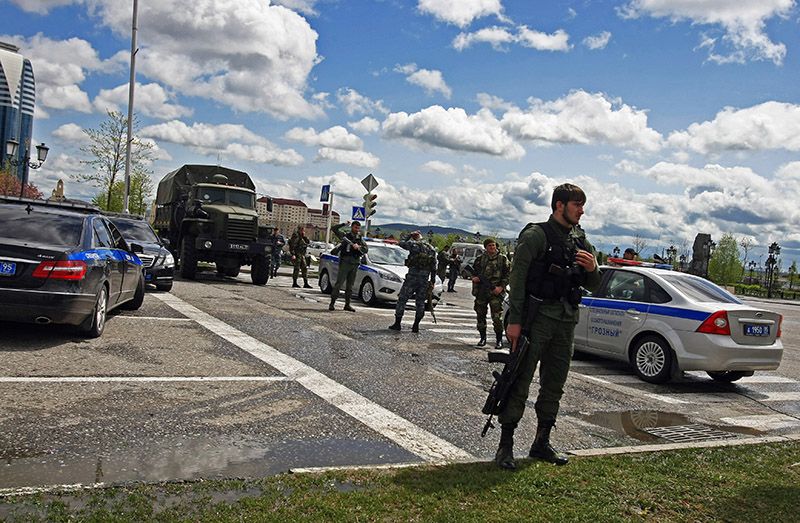 stringer-news.com
The victims were detained at different dates [January 9, 10, 21, and 24 – UNIAN]. However, they were all slaughtered overnight 26 January, according to the investigation by Novaya Gazeta.
On this night, all detainees were held in the Chechen capital Grozny at the base of the patrol police regiment named after Hero of Russia Akhmat-Khadzhi Kadyrov.
"According to the information we have obtained, that night, detainees were shot and taken to various cemeteries, including Christian ones, where they were buried in hastily dug graves [certain burial sites are known to Novaya Gazeta]," the journalists said.
Read alsoRussia blackmails gays with Syria recruitment, victim revealsA careful study of the lists of detainees leads to the conclusion that the decision on extrajudicial execution was a centralized and, oddly enough, spontaneous one. However, this is exactly how key decisions are made in today's Chechnya, Novaya Gazeta noted.
"Despite the fact that our information was confirmed by two sources (in the Investigative Department of the Investigative Committee for Chechnya and in the Checnya leaders' administration), we cannot assert that on the night of January 25-26 an extrajudicial execution took place, unprecedented in its scale even for Chechnya," the journalists stressed.
"We are sure that it was the long-term turning a blind eye at such practices that made possible the mass persecution of gays in Chechnya. And if this practice is not suppressed, the next time we will face an even more defiant crime than the killing of people only because someone has considered their sexual orientation unacceptable," they added.
Read alsoGang eliminated in attack on Russian National Guard in Chechnya – mediaIn April 2017, Novaya Gazeta reported that about 100 men had been detained in Chechnya over suspicions of same-sex sexual relations. It was alleged that they had been kept in secret torture prisons. Dozens of people were killed. Chechen leader Ramzan Kadyrov and the Interior Ministry of the republic refuted the reports.