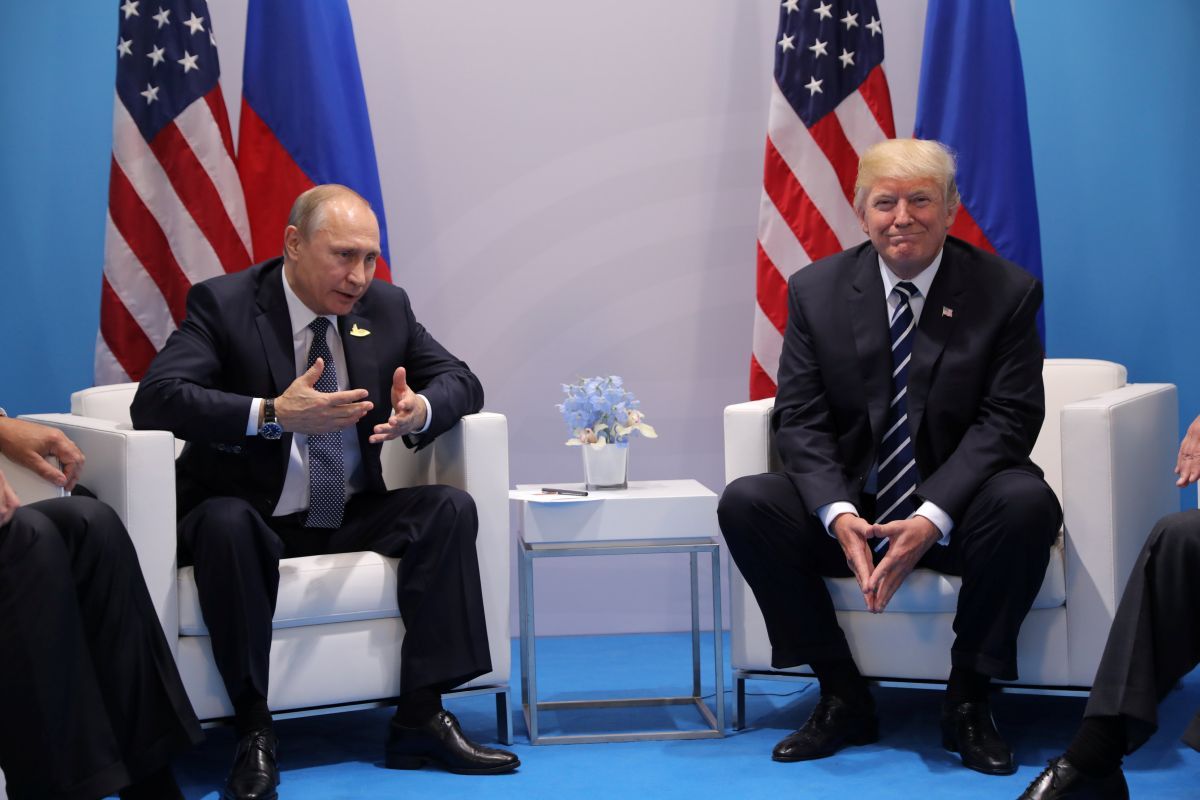 REUTERS
In an interview with the Christian Broadcasting Network, Trump said: "People said, 'Oh they shouldn't get along.' Well, who are the people that are saying that? I think we get along very, very well. We are a tremendously powerful nuclear power, and so are they. It doesn't make sense not to have some kind of a relationship."
Read alsoTrump made no concessions to Putin - mediaIn an effort to debunk claims that Russia wanted to help him win the election, the president argued that's an illogical conclusion.
He thinks Putin would actually have been happier with Hillary Clinton in the White House because he's building the U.S. military and working to export U.S. energy, which Russia opposes.
Read alsoCIA chief says Russia has long story of meddling in U.S. electionsThe U.S. leader also took a dig at his Democratic campaign rival Hillary Clinton, saying Putin would have been much happier with her as president because she wouldn't have spent as much on the U.S. military as he plans to.
"We are the most powerful country in the world and we are getting more and more powerful because I'm a big military person. As an example, if Hillary had won, our military would be decimated. Our energy would be much more expensive. That's what Putin doesn't like about me. And that's why I say, why would he want me? Because from day one I wanted a strong military, he doesn't want to see that," Trump told CBN.