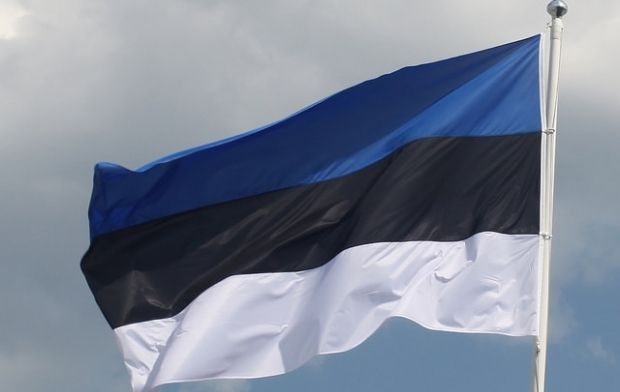 Photo from flickr.com/photos/bewellandthrive
While air-defense systems have been stationed in the Baltic nation temporarily during military exercises, the government is holding "working-level" talks for a longer-term presence since it can't afford to purchase them itself, according to Defense Minister Juri Luik, Bloomberg said.
Estonia is also expecting more NATO troops to arrive as Russia and Belarus hold drills in September that have in the past simulated an attack on the Baltic region, he said.
"Similar to having an armored British battalion here, it would be equally logical to have anti-aircraft assets," Luik, a 50-year-old career diplomat, said in an interview in the capital, Tallinn. "It doesn't add any drama. It's rather just an element of deterrence."
Russia's annexation of Crimea and support for the conflict in eastern Ukraine triggered a rethink of NATO's role in ex-communist Europe. The response was to add troops from the U.S and the U.K. in nations such as Estonia and Latvia, unwilling former Soviet republics that retain large Russian-speaking minorities. While recently backing NATO's collective-security pledge, remarks by President Donald Trump have raised doubts the U.S.'s commitment to the alliance.
Read alsoTrump made no concessions to Putin - mediaTrump's meeting last week with Russian leader Vladimir Putin "clearly didn't change anything about the U.S.'s transatlantic commitment," according to Luik, who assumed his role last month having held the position in the past along with that of foreign minister. Estonia is one of only a handful of NATO members to meet the alliance's investment goal. Defense spending is an issue Trump has raised repeatedly.
The U.S. temporarily deployed long-range Patriot anti-aircraft systems to Lithuania for exercises this month. Estonia will receive additional company-sized units from the U.S. and Hungary for the duration of Russia's drills, called Zapad, Luik said. While Putin has repeatedly denied having any designs on the Baltics, NATO this year moved heavily armored units of about 1,000 troops to each of the Baltic nations and Poland.
Under the NATO-Russia Founding Act of 1997, the alliance pledged to refrain from "additional permanent stationing of substantial combat forces," citing the "current and foreseeable security environment." While Russia has said troop deployments in NATO's eastern members violate this pledge, officials from the bloc have argued Russia's annexation of Crimea changed the security environment.
Estonia faces "no military threats" and is "a peaceful country," Prime Minister Juri Ratas said Thursday in a separate interview, citing threat assessments he's received since taking office in November. The three Baltic nations are becoming defensively stronger "on a daily basis," he said.
One nation concerned about foreign threats is Ukraine, whose leader said this week that he's seeking to agree on a roadmap to NATO membership. Luik said there "seems to be no consensus" among the alliance's members about extending a so-called membership action plan for entry to Ukraine. Estonia doesn't consider the step a prerequisite to join and sees Ukraine as "already in the process of entry," he said.