REUTERS
Monday was a tough day for President Trump's agenda. As the Senate's bid to overturn Obamacare collapsed amid Republican infighting (more on that later in the newsletter), the White House reluctantly certified Iran's compliance with the nuclear deal signed by the Obama administration in 2015. This was the second time the Trump administration has done so — it is required every 90 days to notify Congress whether Iran is living up to its commitments, The Washington Post reports.
Trump assented to the move with profound reservations and pushed for more sanctions on Iran. "Senior administration officials made clear that the certification was grudging," my colleague Karen DeYoung wrote, "and said that President Trump intends to impose new sanctions on Iran for ongoing 'malign activities' in non-nuclear areas such as ballistic missile development and support for terrorism."
Trump reportedly fumed at having to assent to another certification of Iran's compliance, which was confirmed by international monitors and the other signatories to the agreement. Key U.S. allies, including Britain, France and Germany, see the deal as an effective curb on Tehran's putative nuclear ambitions. They don't link its implementation to concerns about Iran's other troublesome behaviors, including its support for various militant groups in the Middle East and its unjust detentions of foreign nationals.
"The nuclear agreement helps significantly to prevent Iran from obtaining a nuclear weapon," Peter Wittig, the German ambassador in Washington, wrote this year. "But we remain very realistic about Iran's problematic role in the region."
Iran remains the president's No. 1 geopolitical bugbear. Trump, who seems determined to smash every pillar of former president Barack Obama's legacy, repeatedly cast the deal as a capitulation to the Islamic Republic. The only memorable event in the short-lived tenure of ousted national security adviser Michael Flynn was his cryptic statement "officially putting Iran on notice." In Saudi Arabia, on his first foreign visit, Trump signed on to Riyadh's vision for the Middle East — one that is shaped first and foremost by antipathy toward Tehran.
REUTERS
According to Peter Baker of the New York Times, "Trump had told his security team that he would not keep [certifying Iran's compliance] indefinitely" and complained at an hour-long meeting last week about doing so this time. His top advisers, including national security adviser H.R. McMaster, Secretary of State Rex Tillerson and Secretary of Defense Jim Mattis — none of whom have much sympathy for the Iranians — had to persuade him to abide by the accord.
While candidate Trump blustered about scrapping the nuclear deal altogether, his administration has been compelled to shy away from such drastic unilateral action. Still, it seems Trump himself is eager for the deal to unravel.
Read alsoTrump made no concessions to Putin - mediaThe Trump administration has "deliberately created an environment of uncertainty by consistently questioning the validity" of the deal, said Trita Parsi, the president of the National Iranian American Council, which seeks better ties between Washington and Tehran, "hinting that the U.S. might quit the agreement, and by suggesting that it might pursue regime change in Iran." Parsi said in an email that rather "than pursuing dialogue with Tehran to resolve remaining disputes, as every one of our European allies have done, the Trump administration has chosen to escalate tensions and eschew opportunities to come to a mutual understanding."
At a NATO summit in May, Trump tried to persuade European partners to stop making trade and business deals with Iran — a move that could in itself constitute a violation of the deal, which stipulates that its parties will "refrain from any policy" that would damage Iran's economic dealings while it complies with the accord.
But officials from other governments that are signatories to the deal show little willingness to renegotiate its terms. Just last month, German Foreign Minister Sigmar Gabriel hailed the pact as "a great sign of hope" and a "historic window" for a rekindling of ties. Numerous European companies are plunging into the Iranian market. This month, French energy giant Total signed a landmark gas deal with Iran worth close to $5 billion.
"There is a clear division between where the Europeans are going and where the Americans are going on Iran," Ellie Geranmayeh, a senior policy fellow at the European Council on Foreign Relations, said to my colleague Erin Cunningham. "The Europeans have embarked on a path of rapprochement. The U.S. is looking at a policy of isolationism and containment."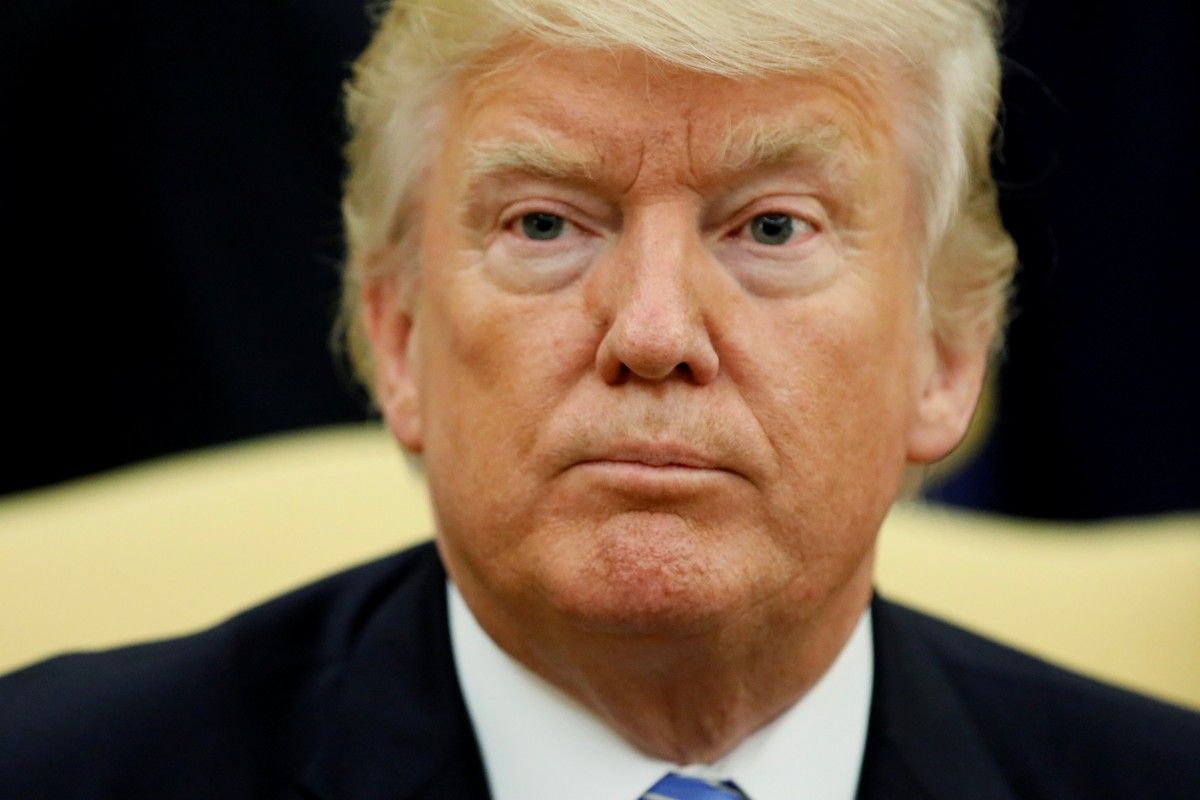 REUTERS
That was not lost on Iranian Foreign Minister Mohammad Javad Zarif, who was in New York this week. At the Council on Foreign Relations, Zarif said the White House was sending "contradictory signals." In an interview with the National Interest, Zarif scolded Trump's supposed "violation" of the spirit of the deal.
"If it comes to a major violation, or what in the terms of the nuclear deal is called significant nonperformance, then Iran has other options available, including withdrawing from the deal," he said. Although the White House would love to coax an Iranian withdrawal, that is unlikely to happen. Zarif also used his platform to chide Trump over the unraveling of his anti-Iran agenda, including the crisis among Arab states of the Persian Gulf that flared up after Trump's visit to Saudi Arabia.
"We need to be more careful about the signaling, because we've seen that wrong signaling in the past few weeks in our region, particularly after the Riyadh summit, has caused a rather serious backlash in the region — not between U.S. allies and Iran, but among U.S. allies," Zarif said, referring to the impasse over Qatar. "So I believe it would be important to keep that in consideration, to understand the complexities of the situation."
"It is a devastating sign ... that an American president is being outflanked so easily by an Iranian foreign minister," Slate's Fred Kaplan wrote. "It's a sorrier sign still that the Iranian foreign minister is in the right."