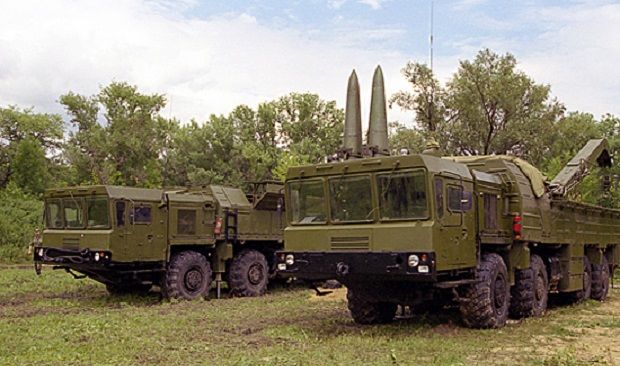 Russian defense ministry
General Joseph Dunford, chairman of the Joint Chiefs of Staff, said on July 22 at the Aspen Security Forum in Colorado that "Russia...is one of the threats that we face right now, and is the one that is the most militarily capable," RFE/RL wrote.
But he added that "we don't actually have the luxury today of singling out one challenge."
"Obviously, North Korea today from a sense-of-urgency perspective would be our no. 1 challenge," he said.
"We're certainly dealing with a malign influence from Iran on a daily basis. Clearly, the fight against violent extremism is one we're completely engaged with. And we have some security challenges in the Pacific," including "the rise of China."
When asked how the United States can push back against Russia for "continuously challenging" the West in Ukraine, its actions in Syria, and its "buzzing" of U.S. warplanes, Dunford said that in dealing with Russia, "first and foremost, we have to be able to deter nuclear war, so we have a nuclear deterrent."
Read alsoU.S. military stand for providing lethal aid to UkraineHe also cited maintaining capabilities for conventional military defenses and the need for "allies and partners," emphasizing relationships with other NATO members.
But he said the United States must also be prepared to deal with threats from Russia in nonmilitary matters as well.
Read alsoNATO Allies should spend more on counterintel, cyber-defenses to repel hybrid aggressionRussia's "adversarial competition" also involves cyber capabilities and "information" and "unconventional" operations, he said.