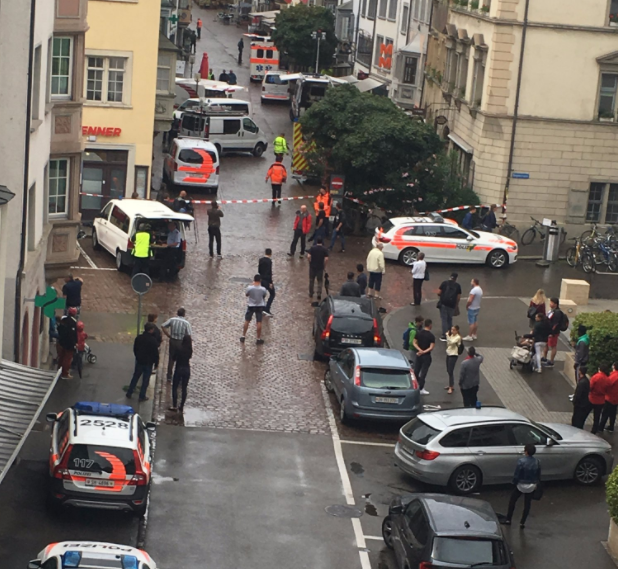 @s_j_kummer
A major police operation is under way in the northern Swiss city of Schaffhausen after an incident involving an unknown perpetrator, according to The Local.
In a press conference police confirm that five people have been injured, two seriously. The perpetrator is still at large. Police did not comment on Blick's report of a chainsaw being involved.
Read alsoRussia trains extremists who may wreak havoc in Europe – probeThe owner of a shop in the area told Blick that a man with a chainsaw was walking the streets, and that pedestrians and residents had been asked to leave shops and apartments. 
A spokeswoman for air rescue service Rega told 20 Minuten it had mobilized two helicopters. 
"We have been alerted and therefore assume there are injured people," she said.