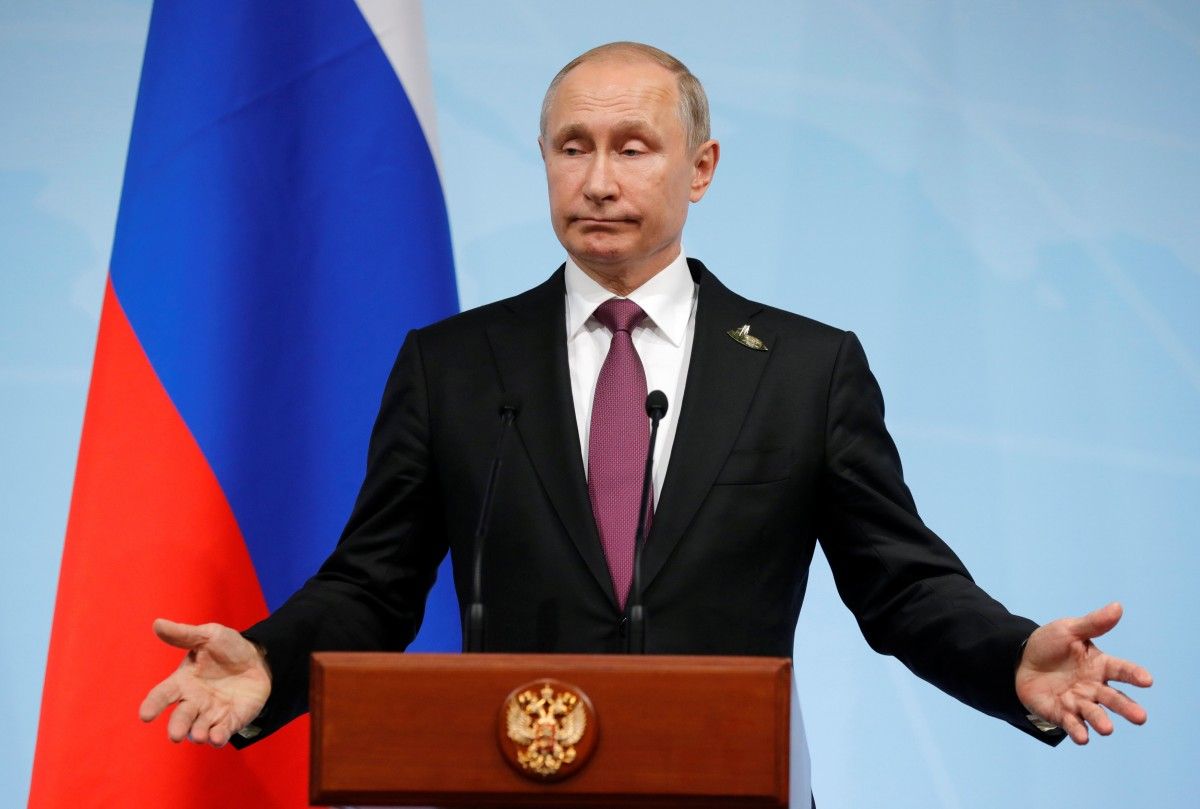 REUTERS
"As you know, we are behaving very composedly and patiently but we will have to respond at a certain point. It is impossible to constantly tolerate loutish behavior towards our country," the Russian news agency TASS quoted Putin as saying at a press conference after talks with Finnish President Sauli Niinisto.
"If it is really the case [approval of sanctions], this arouses deep regrets because such actions imply aggravating circumstances and special cynicism," he said.
"Because this is an obvious attempt to use geopolitical advantages in competition to pursue its economic interests at the expense of its allies," he added.
The decision regarding Russia's response measures to new U.S. sanctions will be made only after a final version of the relevant U.S. bill appears, Putin said.
"We have not seen the final version yet and therefore we are keeping our opinion open in this aspect," the Russian leader said. "The response [to sanctions] will depend on the final form of the law currently discussed in [the U.S.] Senate that we will see," Putin said.
"Attempts to provoke us are constantly made over a long period of time," he complained.
Putin sees the sanctions introduced against Russia as "absolute unlawful from the standpoint of internal law and [as those that] violate principles of international trade and rules of the World Trade Organization."
Read alsoTrump likely to sign new sanctions bill with measures targeting Russia — mediaThe House this week passed the legislation, 419-3, to enact new sanctions against Russia, Iran and North Korea, clearing the far-reaching measure for action by the Senate, where its future is less certain. Sen. Bob Corker, R-Tenn., had said he wants to re-examine the bill's North Korea portion, potentially delaying it before legislators take their August recess. But late Wednesday he announced that he sees "a path forward on legislation to sanction Iran, Russia and North Korea" following "very productive discussions." The proposed measures target Russia's energy sector as part of legislation that prevents U.S. President Donald Trump from easing sanctions on Moscow without congressional approval.