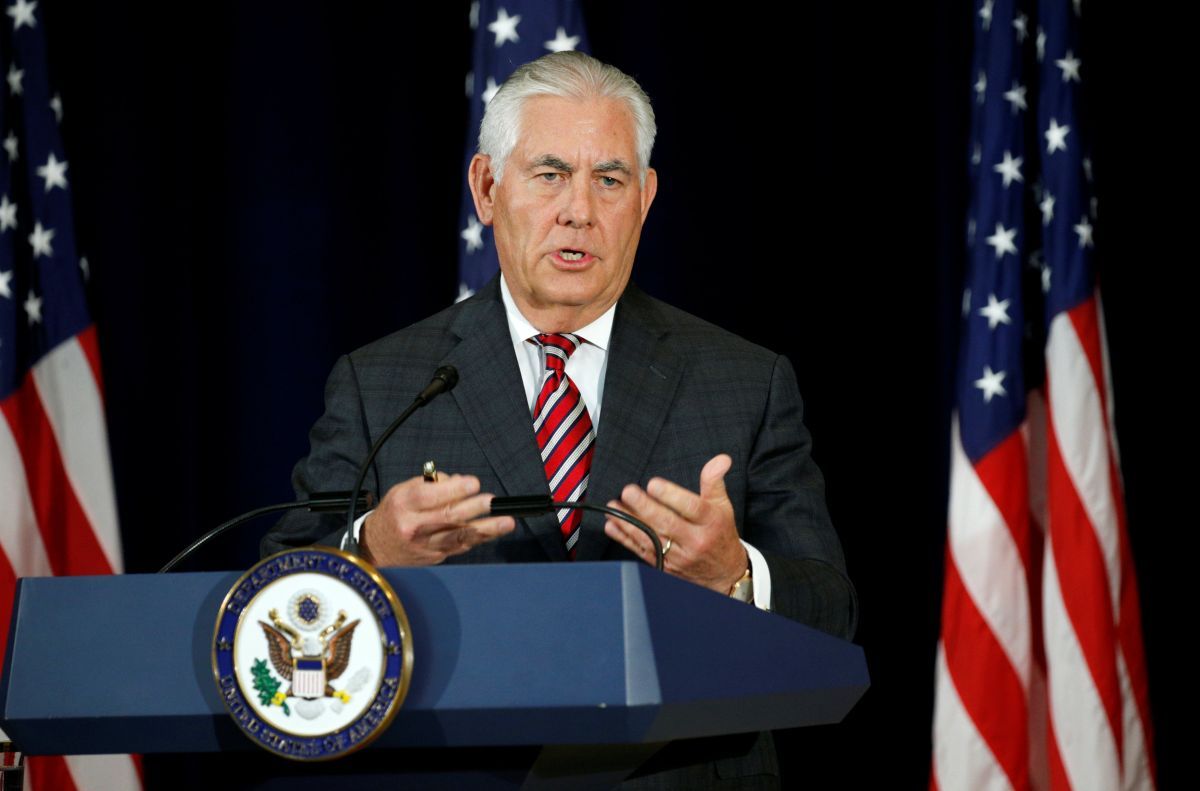 REUTERS
"The action by the Congress to put these sanctions in place and the way they did, neither the president nor I are very happy about that," Tillerson told reporters during a press briefing at the State Department, reads the report.
Russia ordered the State Department to withdraw 755 American personnel from the country in payback for the sanctions bill, which punishes the 2016 election interference as well as Russia's aggression in Ukraine and Syria. Tillerson lobbied against the bill as it moved through Congress because the legislation gives Trump less discretion than presidents usually enjoy when deciding how to implement sanctions.
Read alsoThe Washington Post: We're on the road to a new Cold War"We were clear that we didn't think it was going to be helpful to our efforts, but that's the decision they made," Tillerson said. "They made it in an overwhelming way. I think the president accepts that and all indications are he will sign that bill."
That's a gloomier review of the legislation than the one offered by the White House when Trump's team announced that he would sign the legislation. White House press secretary Sarah Sanders implied that lawmakers had changed the bill to reflect Trump's wishes.
"President Donald J. Trump read early drafts of the bill and negotiated regarding critical elements of it," she said in a Friday night statement. "He has now reviewed the final version and, based on its responsiveness to his negotiations, approves the bill and intends to sign it."
Tillerson maintained that the sanctions pose an obstacle in negotiating with Russia, but he added that he has spoken with Russian Foreign Minister Sergey Lavrov in recent days and will do so again at an international summit this weekend. "We can't let it take us off track of trying to restore the relationship," he said.
The former Exxon Mobil CEO will have to balance European concerns with the legislation, which seeks to block the construction of a major energy pipeline from Russia to western Europe. Tillerson's German counterpart suggested that lawmakers just want to force European nation's to buy American oil and gas.
"Sanctions policies are neither a suitable nor an appropriate instrument for promoting national export interests and the domestic energy sector," German Foreign Minister Sigmar Gabriel said Friday.