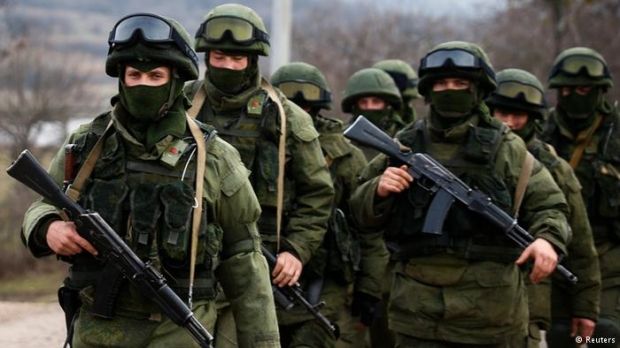 REUTERS
"What's happening in Ukraine matters not only to the Lithuanian government, but to all citizens - it's the attitude of the whole country," Lithuanian Foreign Minister Linas Linkevicius told DW.
To build defensive and deterrence capabilities, the Lithuanian government since 2014 has invested in hundreds of new high-mobility Mercedes "Unimog" trucks, 386 million euros ($456 million) in German "Boxer" armored personnel carriers and a number of German "PzH 2000" armored self-propelled artillery pieces.
Read alsoPence to Baltic Allies: 'We stand with you' – mediaHowever, the investments in artillery "largely miss the mark, since 16 artillery pieces [bought by Lithuania] are not going to do anything against a country that fields well over 1,000," analyst Michael Kofman of the Center for Naval Analyses said.
Kofman believes in defense based on a "porcupine" approach: making oneself highly unattractive to occupy. "Some Baltic states are engaged in such planning, which has always been the Finnish approach," he said.
Repeatedly strong NATO approval ratings in all three Baltic states indicate support for strengthening military presence in the region. Combined with paramilitary and volunteer armed forces - such as the Riflemen's Union in Lithuania and Kaitseliit in Estonia - civil society has been mobilizing against the perceived Russian threat, just as it had formed the backbone of resistance in Ukraine.
Read alsoNATO Allies should spend more on counterintel, cyber-defenses to repel hybrid aggressionAt the same time, the unchecked phenomenon of ethnic Russian non-citizens in Latvia and Estonia - who were not granted citizenship after independence in 1991 - and the emigration crisis in the Baltic states are major obstacles to a unified society, the lack of which ruptured Ukraine and laid the ground for the ongoing conflict, DW writes.
Jonas Ohman, a Swede who has lived in Lithuania for over a decade, who heads the Lithuanian Blue-Yellow volunteer organization, helping Ukraine's armed forces since 2014, says that "[t]he biggest problem in the Baltics is social injustice. This is where a person feels whether he's part of a nation. This is where the will to defend is formed."
Read alsoRussian intel trying to recruit military of Russian origin in neighboring states, including NATO Allies - mediaThe Baltic states have been busy implementing military lessons to protect themselves from separatism and Ukraine's war, yet largely failing to heed the same costly social precedents. This could become an Achilles heel in the face of new and unforeseen challenges, which will undoubtedly arise as Russia continues to look west.
"When a conflict begins, you will fight alongside the society you have," said Ohman.