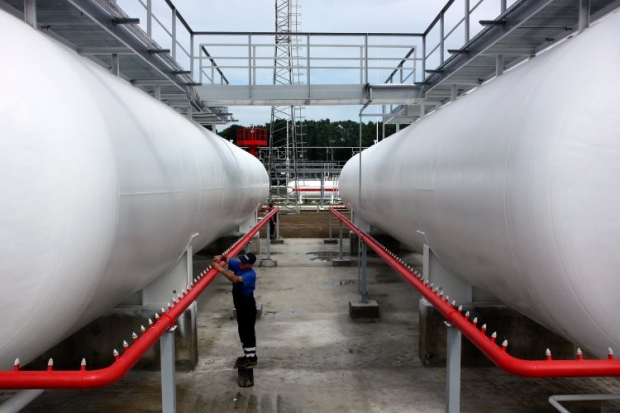 Photo from UNIAN
The United States has recognized this opportunity and is increasingly taking a leadership role within global gas markets to challenge Russian gas dominance over Europe, according to the Atlantic Council.
In his remarks in Poland before the G20 summit, President Donald Trump said that the United States will ensure European access to alternative energy sources so that "Poland and its neighbors are never again held hostage to a single supplier of energy," presumably referring to Russia.
Meanwhile, energy-related tensions between Europe and the United States have risen recently, as well as within Europe itself. They can be attributed to the Russian-led Nord Stream-2 pipeline project. Russia's state-owned gas conglomerate Gazprom developed the project to expand the existing Nord Stream pipeline that delivers Russian gas through the Baltic Sea to Europe, bypassing Ukraine and thereby stripping it of transit fees.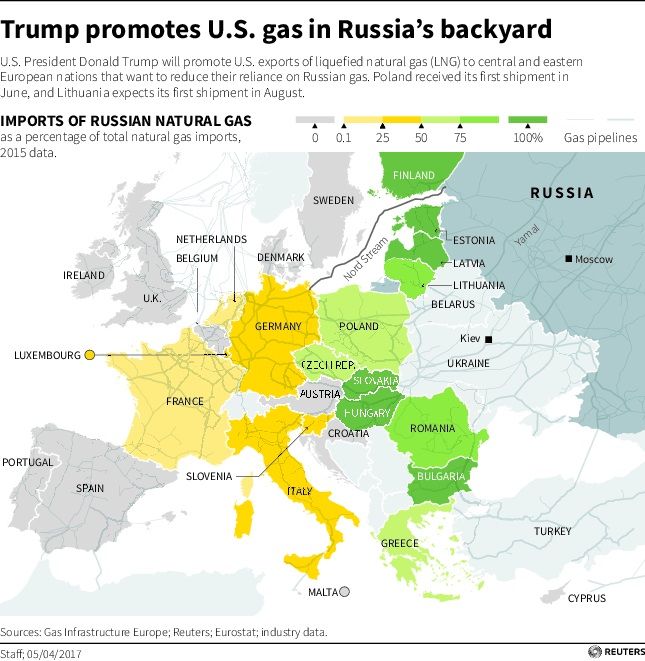 REUTERS
The Nord Stream-2 project has been received differently among European states; the largest consumers of Russian gas—Austria, France, and Germany—have supported it, while the Baltic and Nordic states have criticized it, calling it an extension of Russia's gas monopoly over Europe and a threat to the region's security.
Agnia Grigas, an expert on global energy markets and a nonresident senior fellow at the Atlantic Council describes says Russia has been utilizing Gazprom as a political tool against Europe and Eurasia, adding that we are witnessing a new surge of U.S.-led natural gas initiatives across the globe.
Read alsoEstonia considers Russia's Nord Stream 2 possible threat to EuropeEven if Nord Stream-2 goes forward, Grigas argues that Russia's gas dominance over Europe is on the decline. The countries that disagree with the project have been growing in number, bolstered by new opportunities for gas supplies, in particular from the United States. 
Lithuania built a floating LNG terminal, enabling it to find other suppliers of natural gas, and in 2017, signed an agreement to receive LNG from the United States. Poland has already received its first shipment of American LNG and has signed deals for more. These opportunities and others stemming from the U.S. shale boom and EU's own energy strategy, driven by goals of diversification, efficiency, and renewables, will provide European countries with more attractive energy partners than Russia, according to Grigas.