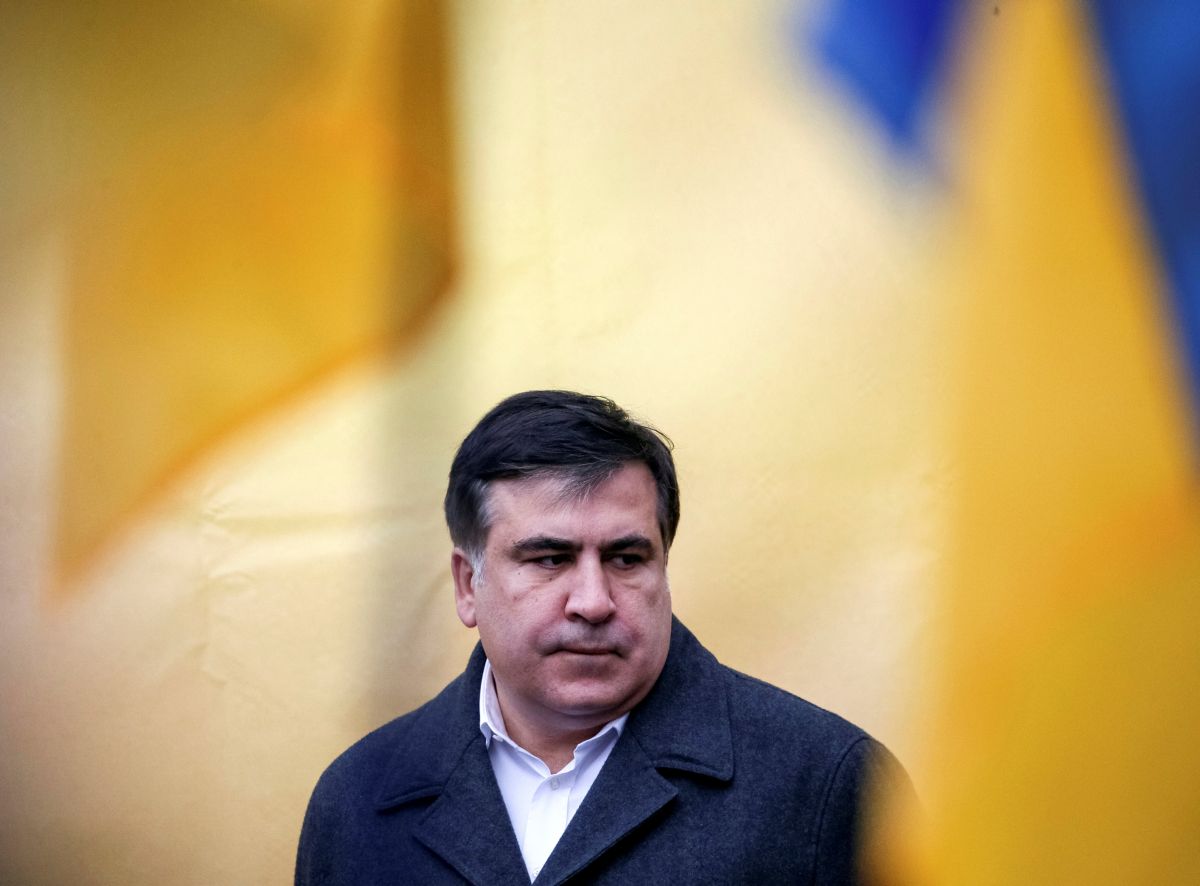 REUTERS
"Based on the information spread by the media on Saakashvili's visit to the Polish Republic, the Prosecutor's Office of Georgia addressed the competent authorities of the Polish Republic and started all relevant procedures envisaged by law," Georgia Today quotes the official as saying.
After being deprived of his Ukrainian citizenship in late July, former Georgian President arrived in Poland several days ago to attend the 73rd anniversary of the Warsaw rebellion.
Now that Saakashvili does not have citizenship of any country, it was surprising how he managed to fly from the United States to Poland.
Saakashvili says that despite the fact that he was deprived of the Ukrainian citizenship, he had no problem with traveling to Poland from the U.S.
"I left the U.S. with a Ukrainian passport and I arrived in Poland in the same manner, I passed the proper control," he said, adding that he is going to leave Poland for other European countries.
Saakashvili stressed that he was going to return to Ukraine and protect his rights.
"I will return to Ukraine before the trial in order to protect my rights and appeal against the absolutely illegitimate order," he said.
Malgorzata Gosiewska, a Polish MP has commented on Saakashvili case in her Facebook post.
She underlined that despite the spread information in Georgian media that Georgian side asked Poland to extradite Saakashvili, the Polish side has not received any official letter with such a request.
Read alsoMedia post copy of decree stripping Saakashvili of Ukraine citizenship"Saakashvili is in Poland as a friend of Poland and Polish people, and the authorities and citizens of the Polish Republic treat him with the honor as he deserves, because he is a politician who played an important role in establishing friendly relations between Poland and Georgia," the MP stated.
Gosiewska added that Saakashvili's presidency has been highly esteemed in Poland for implementing public - political - economic reforms as well as for taking Georgia closer to NATO and the European Union and also for the continuation of the road that will be concluded by integration with Euro - Atlantic structures in the future.
Saakashvili was stripped of his Ukrainian citizenship around a week ago. If he returns to Ukraine, he will be deported to Georgia and held responsible for various charges, officially raised against him in 2014.