Russia has power that ISIS doesn't - McCain
09:50, 08 August 2017
World
Terrorist groups, including ISIS, pose an ongoing threat, and they will continue to launch attacks, he said. But they do not have the military capability, technology and ambition to back up their intent to rule the world, while Russia does, McCain told The Arizona Republic.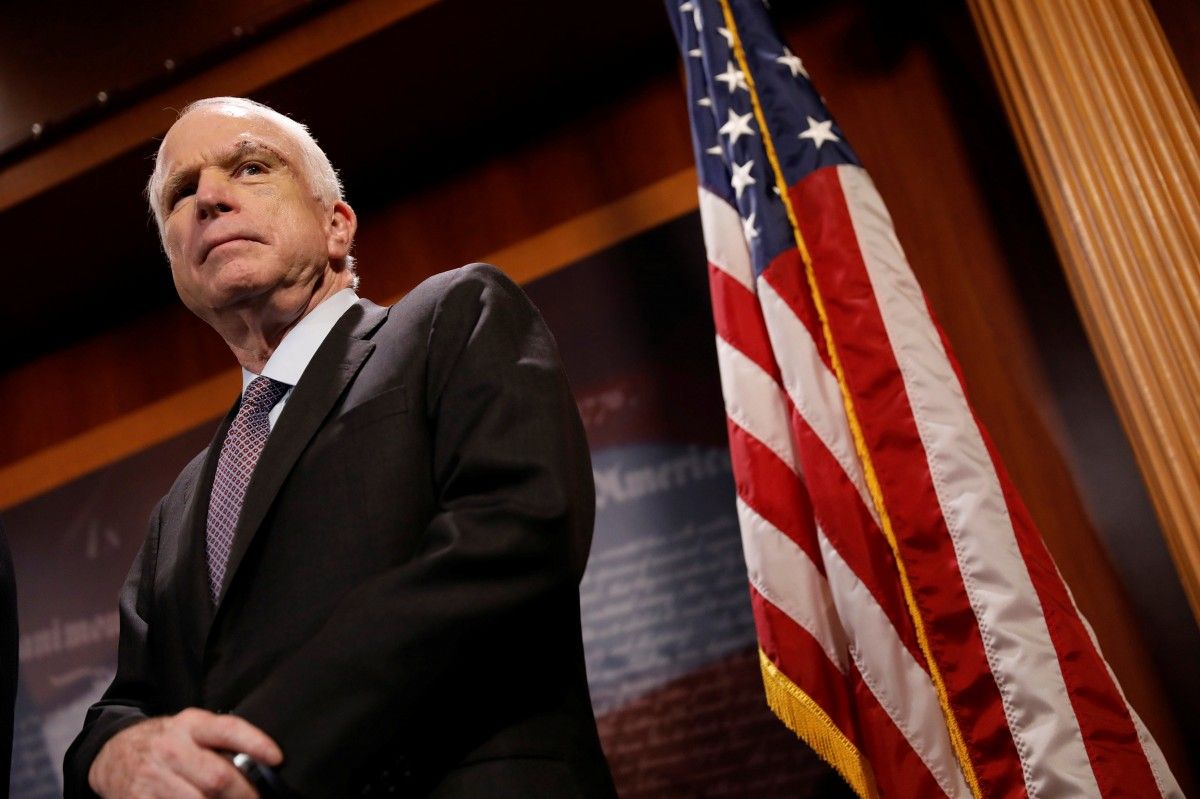 REUTERS
"Russia is not a friend to the free world," McCain said, according to The Arizona Republic.
In addition to attempting to influence the 2016 presidential campaign in this country, evidence suggests Russia also sought to influence the recent presidential election in France. Germany expects Putin's hackers to try to influence its Sept. 24 general elections.
Read alsoReuters: Trump son-in-law details contacts with Russians, denies collusionRussia has established a presence in the Middle East and continues to exert pressure on eastern European countries, McCain says.
Putin has his sights set on the U.S., McCain believes.
Read alsoU.S. military stand for providing lethal aid to Ukraine"Vladimir Putin is an authoritarian leader on a mission to expand his sphere of influence. He set his sights on the U.S. election, and he will take what he learned from the 2016 effort to perfect his strategies," says the U.S. senator, who has long been a vocal critic of Putin's regime.
If you see a spelling error on our site, select it and press Ctrl+Enter