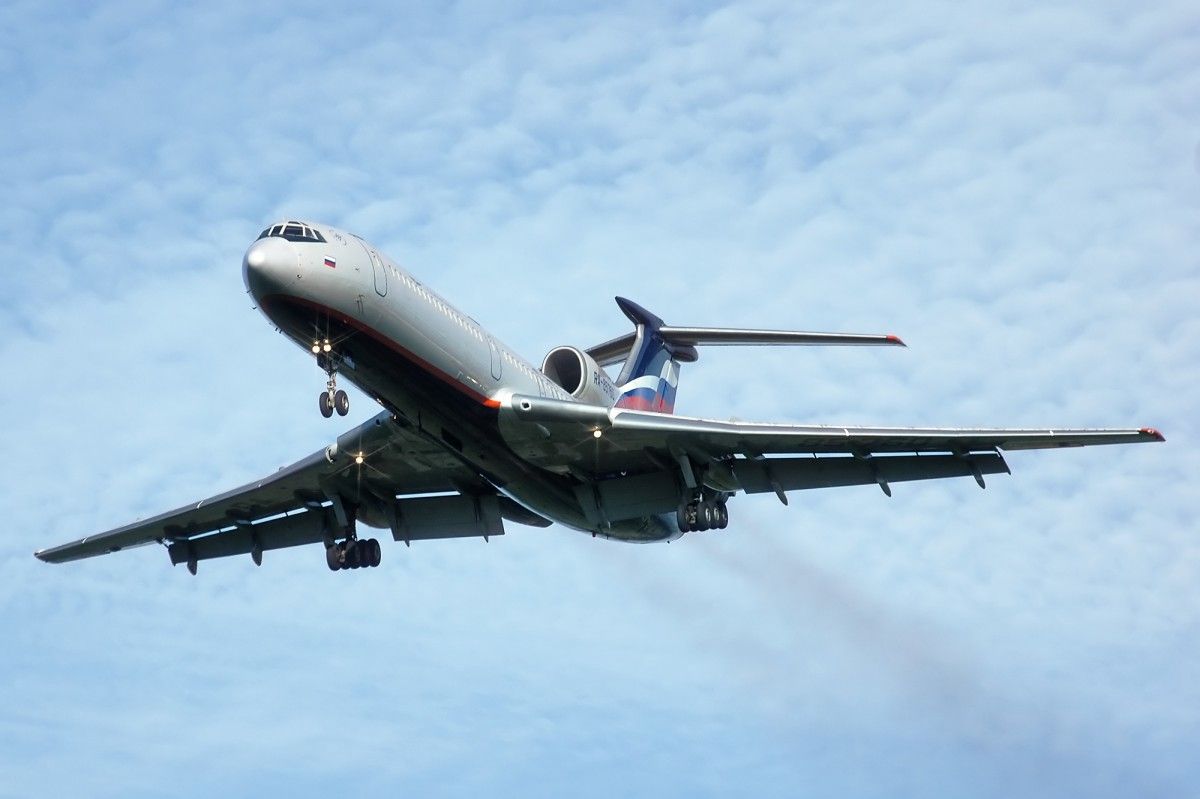 flot2017.com
The flight was part of the Treaty on Open Skies, which allows military aircraft from the United States and Russia and other nations to fly aerial observation flights to observe military sites of the 34 signatory nations, CNN reports.
The Russian Air Force Tupolev Tu-154 on Wednesday afternoon passed at around 3,700 feet over downtown Washington and Joint Base Andrews in Maryland, where Air Force One is based, according to tracking website Flightradar24.The jet is authorized to enter P-56, the highly secure airspace surrounding the White House.
Read alsoRussia's drills near NATO border raise fears of aggression - NYTA law enforcement source told CNN that the plane also overflew Camp David, the presidential retreat in the Catoctin Mountains, the Trump National Golf Course in Virginia, and Mount Weather, one of the U.S. government's secret relocation bunkers. 
United States Air Force personnel were on the flight and the aircraft is capable of a variety of intelligence gathering, one of the people said.
The Open Skies Treaty has been in effect since 2002 and over 1,200 flights have been conducted since, which contributes to verification of compliance with arms control agreements, according to the US Defense Threat Reduction Agency.
"The treaty is designed to enhance mutual understanding and confidence by giving all participants, regardless of size, a direct role in gathering information through aerial imaging on military forces and activities of concern to them," according to the State Department.
Read alsoU.K. RAF Typhoon scramble in response to Russian aircraft over Black SeaLaw enforcement agencies were given very little warning of these "short notice" flights, which are authorized by the treaty. The Russian aircraft has the ability to perform a variety of intelligence gathering functions, including aerial photography, thermal imaging, and picking up signals intelligence.
According to the DTRA, Open Skies flights receive air traffic control priority and are closely coordinated with the Federal Aviation Administration.
The treaty flights are fairly common but the flight Wednesday is notable because of the high-profile nature of its surveillance targets in the nation's capital.