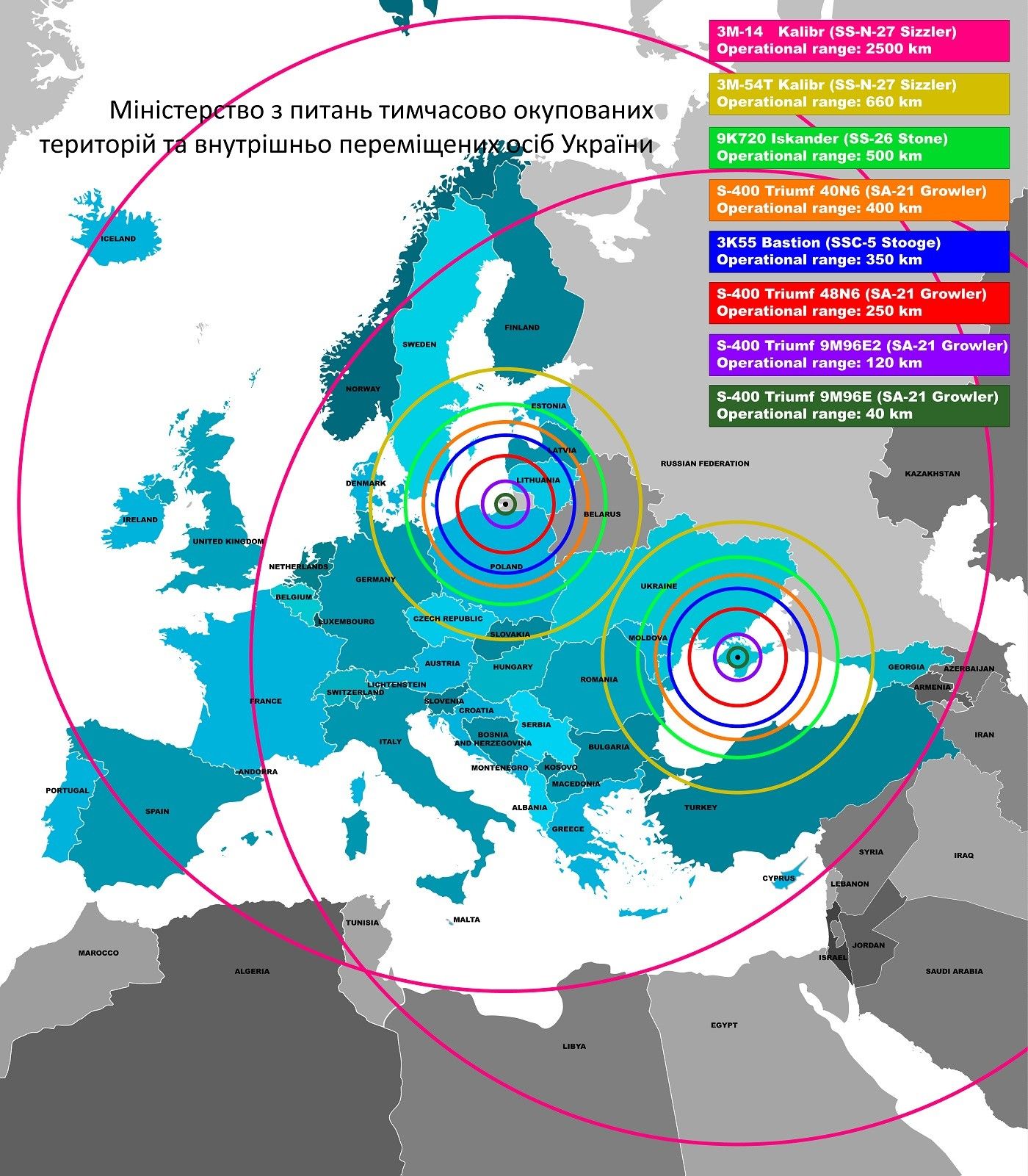 http://mtot.gov.ua
The Black Sea Fleet of the Russian Federation in December 2015 was replenished by Serpukhov and Zeleny Dol small rocket ships, equipped with Caliber-NK missile systems. The latter allow hitting targets within a range of 2,500 km if ZM-14 (SS-N-27 Sizzler) missiles are used.
Read alsoRussian intel trying to recruit military of Russian origin in neighboring states, including NATO Allies - mediaThus, Serpukhov and Zeleny Dol are capable of hitting targets located in the area from Romania to France and Scandinavian countries, as well the Middle East, North Africa, and such an important strategic area as the Suez Canal, provided they are based off the coast of Crimea.
Russia is betting on this type of warships since the 1987 Intermediate-Range Nuclear Forces (INF) Treaty forbids the ground-based deployment of cruise missiles similar to ZM-14, while vessels carrying such missiles are relatively inexpensive and can take advantage of hitting targets from sea under the protection of coastal forces.
Read alsoUkrainian positions in Donbas shelled by deadly Russian RPG-27 TavolgaToday, Serpukhov and Zeleny Dol warships are part of the Baltic Fleet of Russia. Thus, virtually all European countries, including Iceland, are in the target range.
Previously, mentioned warships, which at that time were part of the Black Sea Fleet of Russia, made three missile strikes on Syria.