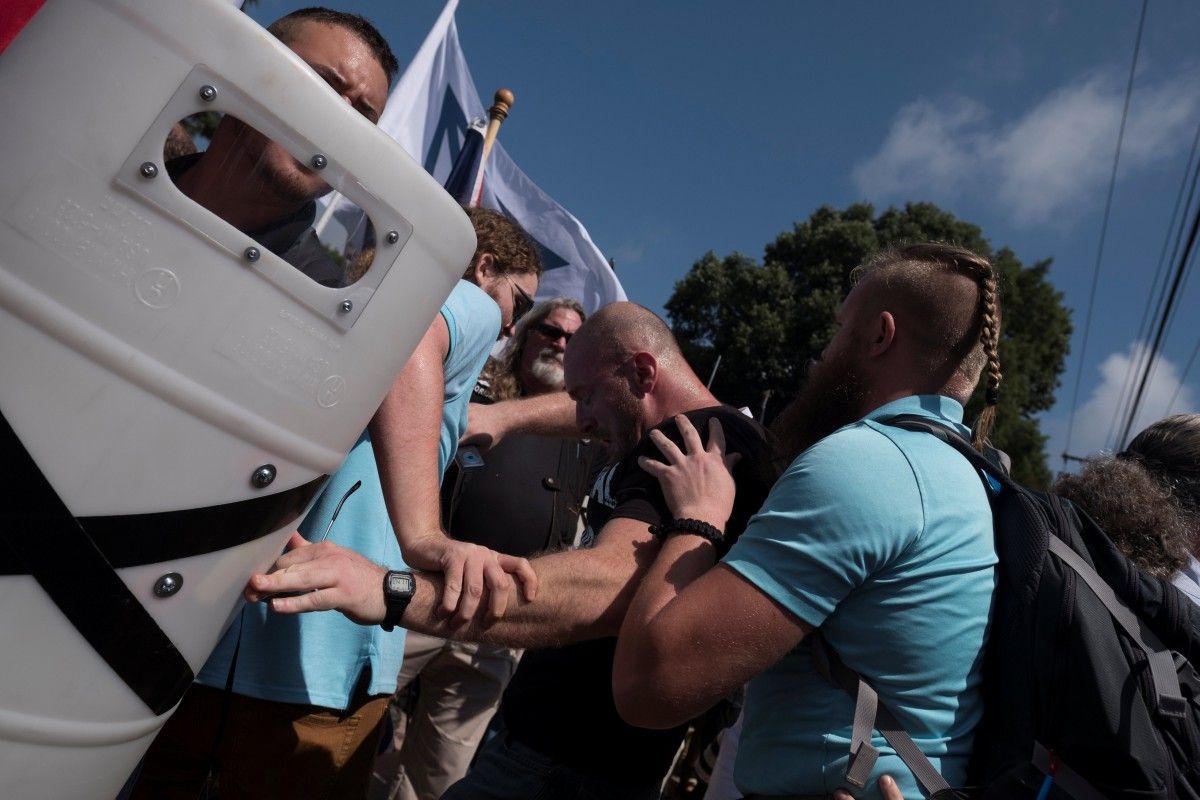 REUTERS
Mr McAuliffe told a press conference: "I have a message for all the white supremacists, and the Nazis who came into Charlottesville today. Our message is plain and simple: Go home. You are not wanted in this great commonwealth. Shame on you. You pretend that you're patriots, but you are anything but a patriot," BBC reported.
"You came here today to hurt people. And you did hurt people. But my message is clear: We are stronger than you," he said.
The governor, who is a Democrat, said he had spoken to President Trump, and twice urged him to begin a movement to bring people together.
Read alsoTrump speaks of new threat to North KoreaHe thanked the police and law enforcement officials, who he said had prevented "a much worse day", and praised the emergency services who helped the wounded.
As reported on Saturday, a woman died and 34 people were injured when a car plowed through a crowd of protesters opposing a far-right rally there, according to Reuters.
The "Unite the Right" march was called to protest against plans to remove a statue of General Robert E Lee, who had fought for the pro-slavery Confederacy during the U.S. Civil War.
The violence in Charlottesville - a liberal college town - is a stark demonstration of the growing political divide in the U.S., which has intensified since President Trump's election last year.
Read alsoRussia trains extremists who may wreak havoc in Europe – probeRight-wing blogger Jason Kessler had called for a "pro-white" rally, and white nationalists promoted the gathering widely.
Oren Segal, director of the Anti-Defamation League's Center on Extremism, said several "white power" groups were present - including neo-Nazis and factions of the Ku Klux Klan.